On the 13th of July musical fans thronged the Visa Oshwal auditorium for a magical night. Two musical worlds collided into one incredible, ebullient show that included the world renowned composer JIMEK in collaboration with the Ghetto Classics.
Elizabeth was elated to see an auditorium full to capacity and applauded the support for Ghetto Classics. This is a musical program that has gone a long way in transforming the lives of many young people.
Elizabeth opened the floor to one of the pioneer students, Simon Kariuki, who has gone through the Ghetto Classics program at Korogocho slums and is testament to its impact. Simon is from a family of 9 children. While growing up some of his siblings and role models were gang members. He wanted to be just like them.
Luckily, he stumbled upon the Ghetto Classics at St. John's Catholic primary school and community center in Korogocho. Initially, there was the misconception that classical music was for the elites. He however enrolled for the program and acknowledges that it has taught him discipline among other skills.
His hopes are that more young people experience the privileges brought by Ghetto Classics Music program and more classical musicians rise that will write music to tell a tale of the country's beauty.
It was an unorthodox gig, representative of the uniqueness of the event, members of the orchestra wore casual wear. They were in black tees labelled Ghetto Classics, jeans and sneakers.
The young, prodigious, multi-instrumentalist, Brian O. Kepher was the conductor for the first session.
The ghetto classics orchestra started the show with Hans Zimmer – 'Pirates of the Caribbean', 'what a wonderful world', by Louis Armstrong, an electrifying performance of 'Happy', by Pharell Williams and a rendition of Oliver Mtukudzi's – 'Todii'.
They continued to wow us with their performance of 'Sukari' by Juma Tutu, which featured an astounding solo on the trombones.
For the first time ever, we got to hear the talented percussionist Samuel Njoroge. His performance was lively as the Ghetto Classics dancers accompanied his rhythmic magic on the drums with dance. Music you can dance to will always be popular across the continent, the percussionist added this flavor to the event.
We also had the privilege of listening to Linet and Cindy, a duet of young talented children from Korogocho, with encouraging lyrics for budding musicians to never give up in their journey in the musical career.
They lyrics of the song were;
"Achanikaye kimya /
nisionge mii /
ninyamaze kimya /
nisiseme / kimya /
mama kaniambia /
Ni mengi majaribu /
najitahidi epuka yasiji nikosti /
japo mengine swadakta mengine hayana maana rafiki kipenzi wakajaribu hatoi nyimbo yake sikuweza iposti / "
Cindy shared the lyrics from section of the song, with me in a hope one day someone will read them and feel encouraged.
People question whether classical music has reached its apogee, as it has grown from it early eras of the: early music period, common-practice period, the 20th century (1901–2000) and contemporary (1945 or 1975–present) or postmodern (1930–present) eras. Many argue that it hasn't reached it focal pointy yet. People are becoming more creative, more ingenious in their thought processes and willing to break all musical rules to bring out the best in them.
On the night, Polish composer and producer JIMEK, real name is Radzimir Debski, orchestrated hip-hop history.
The uniqueness of his project lies in the novelty of Hip Hop performed by an orchestra the reaction this brings forth from hip hop fans.
The Ghetto Classics had just one week of rehearsals in spite of this the concert was such a success we will remember for the full symphonic orchestra and hip-hop performed at such an impressive level.
Here is the song order:
Kendrick Lamar — Swimming Pools, M.I.A. — Bad Girls, Wiz Khalifa — Black and Yellow, 2Pac — Dear Mama, Cam'Ron — Hey Ma, Barry White — Basketball Jones /feat. Chris Rock, Jay-Z — Girls Girls Girls (Tom Brock), Tribe Called Quest — Electric Relaxation, Wu-Tang Clan — C.R.E.A.M, Mobb Deep — Give Up The Goods, Kanye West — Flashing Lights, 50 Cent — In Da Club, 50 Cent — Outta Control /feat. Mobb Deep, Jay-Z — Lost One, Jay-Z — Roc Boys, Beastie Boys — Sure Shot, Nas — Nas is Like, Dr. Dre — Still D.R.E, Xzibit — Alcoholic, Missy Elliott — Get Your Freak On, Dr. Dre — What's the Difference feat. Eminem, M.O.P. — Cold As Ice, M.O.P. — Ante Up, Pharoahe Monch — Simon Says, Beyoncé — Crazy In Love, Snoop Dogg — Drop It Like Its Hot feat. Pharrell, Sysco — Thong Song, Nicky Minaj — Anaconda, Wu-Tang Clan — Gravel Pit, Baauer — Harlem Shake, JIMEK x Pezet — Nie Muszę Wracać.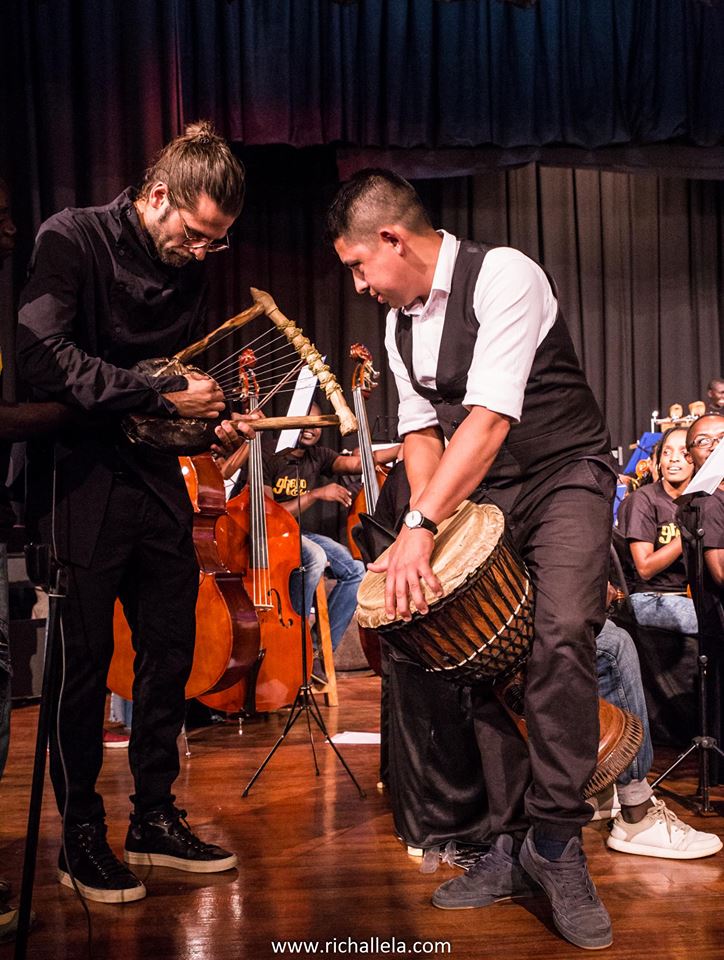 View the orchestra's performance here.
Images Courtesy of: Rich Allela Photgraphy
Video courtesy of: Rich Studios Africa
Edited by: Kuchio J 🙂