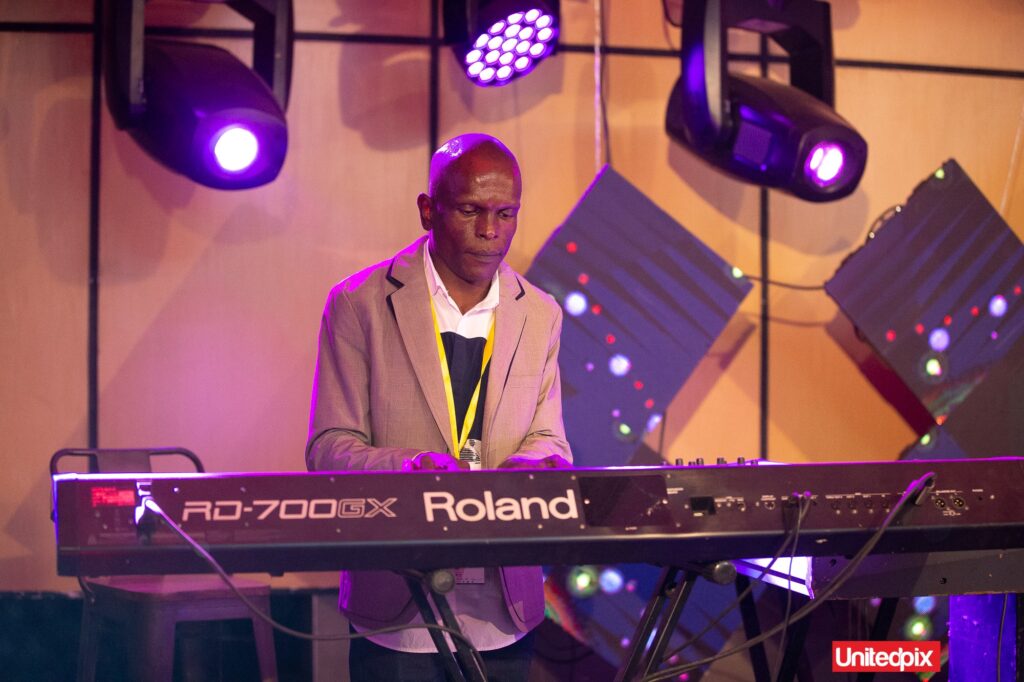 As a musician or a creative person, it is very easy to feel defined by what we do. At times I wonder, what do we do when that is suddenly taken away? Who are we? Who were we before ? 'Time' during the pandemic era has opened up for questions that have been revealing and provoking.
In our small WhatsApp group – Nairobi Horns Project, Mackinlay shared a message about the passing of the legendary pianist, Zach Amunga. Online there was an outpouring of condolences and people who had been inspired by his musicians and undergone his tutelage. Our Saxophonist, Rabai first comment, "The way he cleaned up so nice".
I was easily seduced by his repertoire likely smothered some of the attention, during his times playing for Afrosync with, Tim Riungu (Sax), George Mutinda (drums), Victor Muli (vocals), Mackinlay Mutsembi (trumpet) and Uledi Dzidze (bass) at the Safaricom Jazz festival. I was ultimately more fascinated with music than playing the piano, particularly the collaborative aspects of music: and the discussions.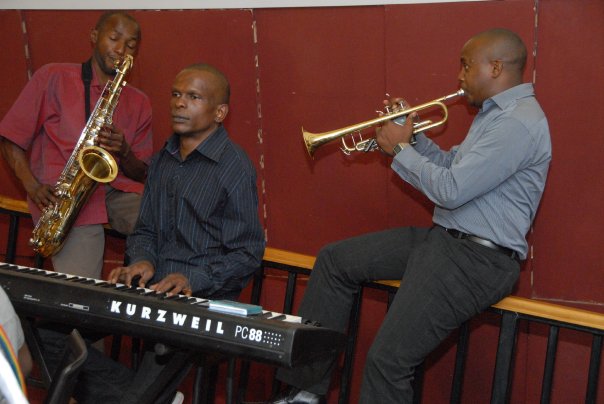 He described his love for the piano as 'access to music during his hey days, he developed a camaraderie with his old schoolmates from Nairobi School, – he hungrily devoured the music that excited him. For him, the keyboard was the portal to those different worlds.
I was particularly moved by other touching tributes from former High School, Nairobi School mates – Old Cambrian Members;
Chris Adwar: "Today's tribute is about Zach. He was 2 years ahead, yet kind to me, a rubble! He played the first song I ever composed and never ran out of patience whenever I asked him to play it. It was a really boring song by the way.
I enjoyed reading about Jazz from encyclopedias in the school library, and dubbing Embassy Jazz from KBC on Sunday nights at my sister's house, and we'd sit for hours in the music room talking about it all. I'd tell him what I read (Jazz theory), and he would translate it on the piano, then we'd play my song.
Recently we got to work together again, and once again he showed me the utmost respect. I will miss Zach, and so will the music community. True virtuoso, true legend, true man. Fare thee well my brother". -source, Chris Adwar
Tim Riungu:"We have since made music together on a wide variety of stages: from dark, smoky jazz clubs to the bright lights of the Safaricom International Jazz Festival, from outdoor events in Lewa Conservancy, Kenya to the Royal Theatre Carre and Heineken Music Hall, both in Amsterdam. Rather than being constant companions, we tended to pop in and out of each others lives as circumstances dictated. In 2021 we got together to work on some of my compositions for 2022 release. Sadly, I won't have his dexterous musicality gracing the final product, despite our very fruitful rehearsals.
Fare thee well, Old Cambrian. It is still painful to listen to the songs that were in our repertoire over the years. I pray for God's grace and love to keep your beloved Chelsea safe and strong in the journey of Life
". –
Tim Riungu
I can't pretend to have known Zach Amunga personally, but I've not met many people who exude so much musical honesty and humility.
Zach was easily distinguishable on the stage behind the keyboard, I had the impression that he commanded respect from all. His concise remarks were peppered with a sharp wit that he deployed in his playing. Nothing was ever too much or too little, but there was a concentration, a distillation of expression that I still find awe-inspiring.
It is the intimate playing that touches me most. The simple but delicate matching of one note to the next is the most magical element of great piano-playing, more so than the quick-silver brilliance or the thunderous waves of improvisational jazz writing. Zach's playing demands to be heard and demands the patience of the listener.
I will remember him as someone who searched for purpose, clarity and purity of expression, who valued exactness, be that the perfect amount of spice in a dish. As the director of Master Made said, "A great mentor and inspiration to many in the music industry" Mbarathi Karuga.
Zach was one of those artists who spoke softly but rewarded those who listened with eloquence, vibrancy and even urgency. He was a deeply personal voice that will not be forgotten.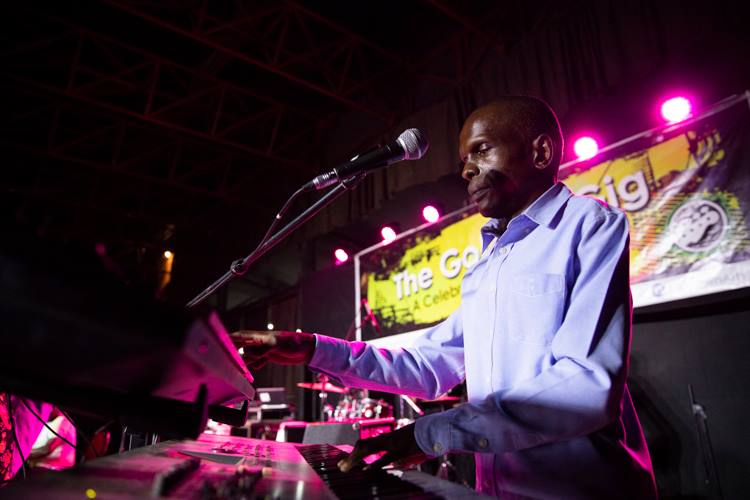 Image Credits: Quaint Photography