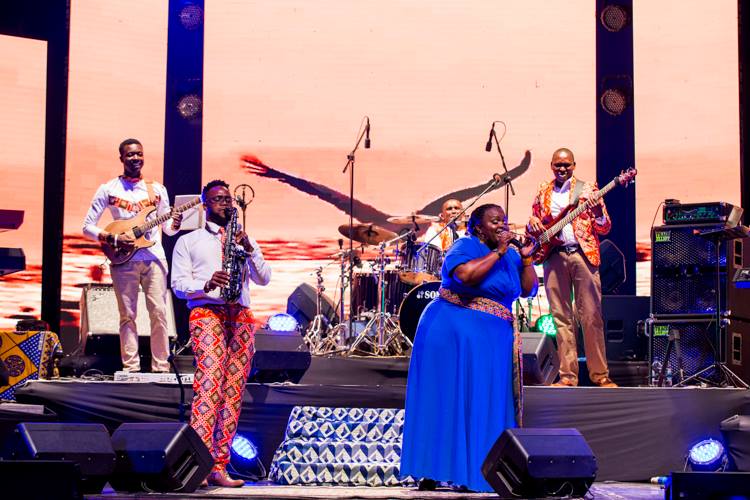 The first time I heard Shamsi I thought they were ok. The second time they were still just ok. Then they played at Thursday Night Live at J's on Waiyaki way and after their last song, about a girl called Nthenya, I was in a daze.
On Friday 14th July, they staged a concert themed 'Dawn to Dusk' at the Kenya National Theatre to launch their album 'The Audition', which they had released a while back. And I just had to be there.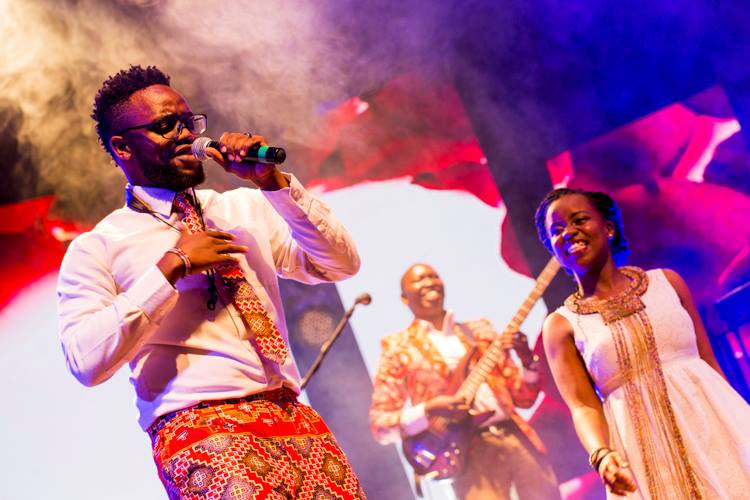 Shamsi is made up of Laka Waithaka playing the saxophone, Kenn Njoroge playing drums, Paul Mbithi and George Nyoro playing keyboards, Michael Munene playing bass guitar and Immanuel Mohol playing lead guitar. George Nyoro needs a girlfriend.
Shamsi's music is melodious jazz. Like Hugh Masekela's Jazz. Nice warm chords served on some syncopated beats with lyrical melodies restated a couple of times. And there's usually a groove that your body can't help moving to.
To begin the concert was 'The beginning', a song with a bass solo by Michael Munene, that bassist who is always smiling. If only everyone was a happy as that guy seems to be. Somehow reminds me of a poem by Maya Angelou where she talks of paradise as a place where strangers are nice. I digress. The concert started on a high. And most of the concert maintained the same energy.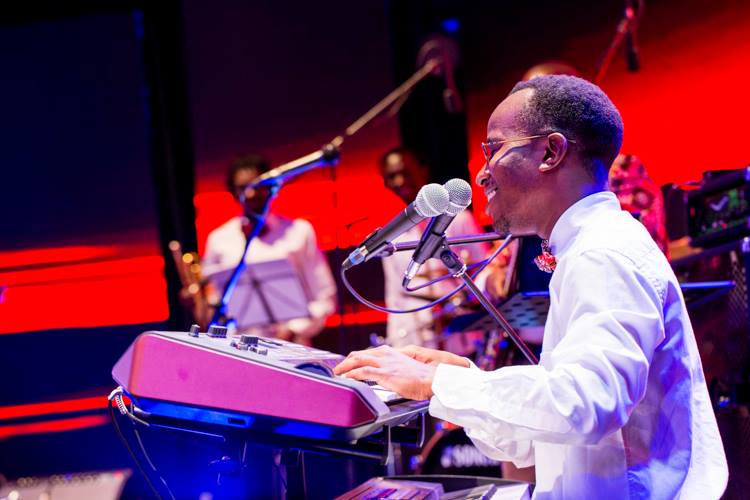 I have listened to that album a couple of times and so I really enjoyed the new intros and arrangements that some of the songs had. The suspense when trying to figure out which song it was. It was strange that people weren't dancing the whole time. Because that music was groovy! The lady next to me was fidgeting the whole time, wanting to dance but not wanting to be the first to stand.
There were some songs that are about wildlife. Dik Dik and another one about elephants. Their stories are so fascinating. Or rather how Laka, the saxophonist, tells them. How he hid with his father from elephants. Then as he was telling the story the horns were playing elephant trumpet sounds. Such yoshness. I'm not sure whether the stories are real or not. Logically thinking, they don't seem true. But the way the story was told, I'm not sure. Maybe it was the backdrop of elephants flapping their ears. Or the smoke machine was clouding my judgement. I don't know. Issa dilemma.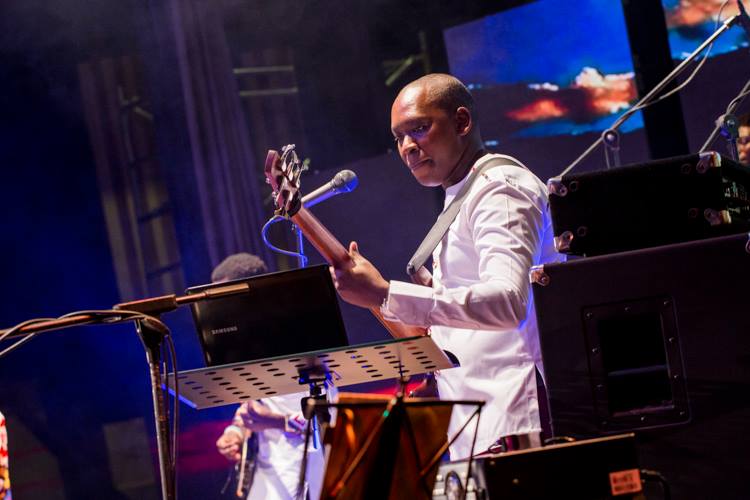 There were moments that I especially enjoyed. Where two instruments played long complicated solos in unison. I was just thinking of the time it took to practise that. Then the sax playing in the song 'Birds of Paradise'. There's a handful of sounds that give the same feeling as a good saxophonist playing with the right amount of reverb. Its like a massage. Massaging with sound. Massaging your spirit with sound.
Later I was told the story behind that song and the way it was played just made sense. When you find the Shamsi people ask them.
I also really enjoyed the guitarist's improvisation.
When the horn section got on stage they couldn't be heard at first but their volume got better with time. And as much as I felt that they were underutilized, when they played they really coloured the whole sound. Especially in the second set.
Kavutha sang. Yes. I'll just leave that there.
Then there was 'Hold D', one of my favourite pieces in the album. That was the best arrangement of the evening for me, relative to the album version. They even had a rapper, Rigga, do a verse in it. More yoshness.
But what made my evening was the performance of 'Mighty Long Way', because it's the one that left me in a daze. From the way it was introduced, the way it started with chant-like ad libs, how it was sung by Nechesa, to the way it ended a cappella. That one did it for me. It was so intense that in the next song, which was a really good cover of 'Mwema' by Mercy Masika, I looked around and could see people's eyes still dazed. Pensive.
In the last verse of her poem, 'Preacher, dont send me', Maya Angelou writes;
'I'd call a place pure paradise,

Where families are loyal and strangers are nice,

Where the music is jazz and season is fall.

Promise me that or nothing at all.'
And that's what we got. A taste of paradise.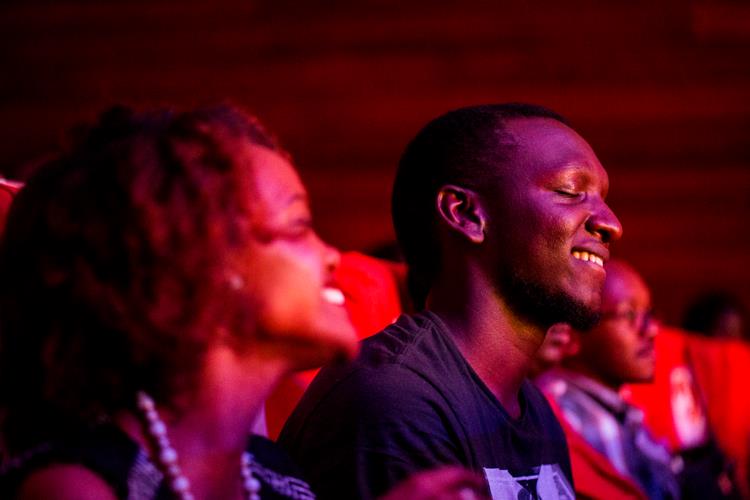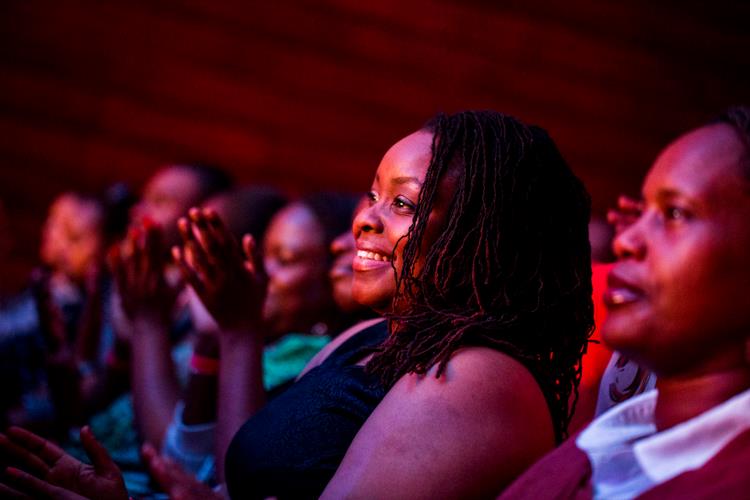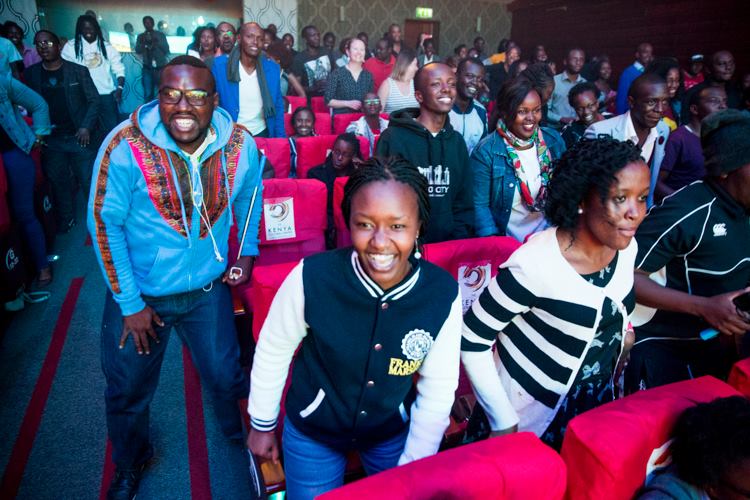 All Images courtesy of : Quaint Photography 🙂