It all seems quite unfathomable that we are still living through a pandemic. In Kenya, in particular, there have been tougher restrictions in regards to lockdown and curfews, huge gatherings have been banned and most of all the live music scene, has to bear the brunt once again. Even in these unprecedented times, it is quite amazing to get some healing music. I am quite delighted to have a ravishingly good listen to music this season.
Underrated, yet well respected among musicians and jazz connoisseurs alike, guitarist Jack Muguna has quietly built up an impressive musical CV.  His music is rooted in offering personality, "For me, music has to speak for itself." Jack Muguna's
I am indeed fortunate to have experienced the bits and pieces of moments whilst he was recording. It was a labour of love. I recount a candid interview we did in 2019, I reminisce as he told Ghanian Pianist, Victor Dey Jr, about his trying times "I am disappointed that as it has taken long, I want it to be perfect." Like any artist, perfectionism is that animal that grips you and holds you back. We recounted tales about how album production can be arduous – the end result is the unknown tale of it all.
Here we are in 2021, A journey of the Soul.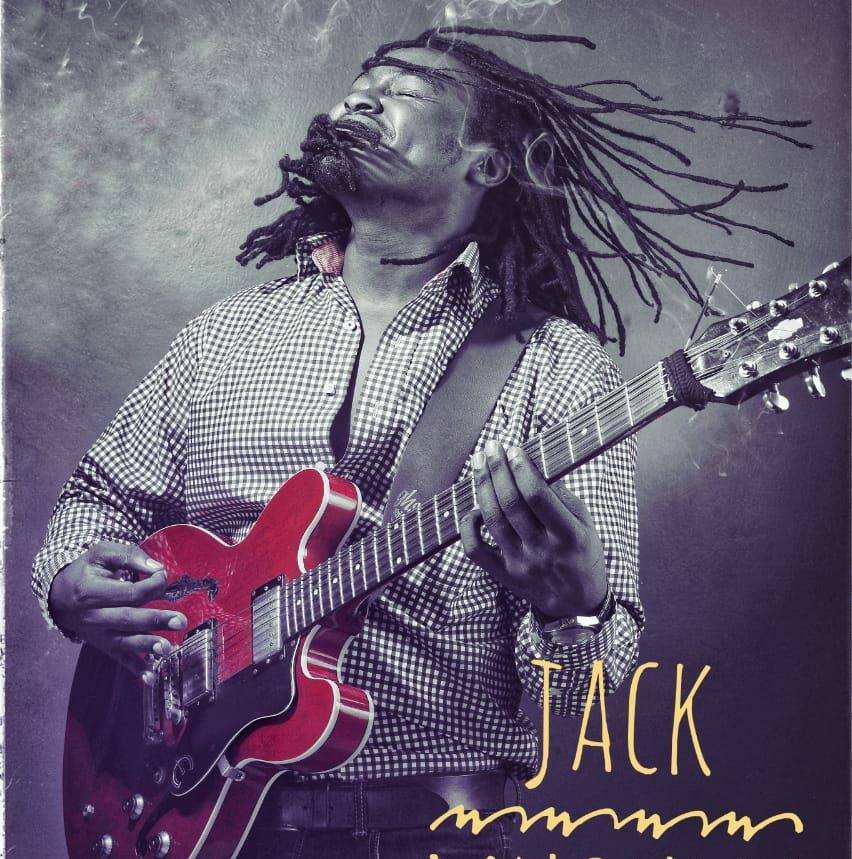 Jack Muguna takes his time, his storytelling is absorbing, when you listen intently, you can clearly hear his brilliance in his playing. I admire his touch, a quality hard to define but easy to recognize, every track so judiciously rounded. It's certainly in full bloom on this debut album. This album bridges the gap between jazz, the African sound, paying homage to the origins of the African Jazz guitar while simultaneously heralding new directions.
Jack has written nine tracks for this album, incorporating elements of different musical genres. He has a knack for charming melodies, that showcase the virtuoso playing. The album features an all-star lineup of musicians from various countries; featuring Emmanuel Yakobo (Drums – Tanzania) Mike Onyie (Bass) Stevoh Mwanzia (Keys) Mokua Rabai (Saxophone) and Mackinlay Mutsembi (Trumpet & Trombone). Also featured is James Jozee (vocals) and award-winning Ghanaian pianist Victor Dey Jr – (Piano & Keyboards). "The sound of Africa speaks to me strongly; the jazz only helps me express it better,' says Jack Muguna.
Many different musical influences emerge as the album progresses. Jack himself has an impressive way of sliding from one style to another within the same song, right from the first track, Voices. There is a lovely ballad: The One that got away, which welcomes you with an enchanting guitar riff, then whirls into action, as Jozee calls you to mind in with, "Quietly watching the stars, all is that they remind me is of your eyes, from your lips to your hips, girl I lose my sleep….." and the horns amplify the admirable mood. I stan!!
But the master still likes to mix it up: After such a mellow sound, Jack drifts us with a zouk tease, Zouk for Rabai an intense dialogue between saxophone and guitar. While Jack is capable of all manner of moods in his writing and arranging, in his guitar playing he seems to be an exquisite explorer, with Eston which I first heard it at Jazz Train Concert live at J's in 2018, it lays down a backdrop of dark and swirling storms, the foreground is filled with playing, both ensemble and solo, that sounds like it comes from hearts which, if they are not already truly free, certainly conjure that impression in music.
Jack's distinctive lyricism and personality shine through this journey of the album especially if your set your ear to a rare delight, Muguna Muguna a purely magical re-imagination of one of his original compositions, Muguna Muguna from NHP's debut album Black in Gold… it is a tempting sound worth a replay over and over.
And for anyone not yet familiar with Jack Muguna's – Journey of the Soul, this stunning album could well be their gateway drug to a whole new universe of wonders.