As I write this, it is a grueling time around the world. The Novel Corona Virus, has ushered in a new way of living for many people across the globe. It is called 'Social Distancing'
Amidst the issues we are all currently facing, I had the esteemed honor of chatting with Kenya's renowned, soulful singer, pianist, songwriter, composer and self-taught guitarist. Barbra Chemutai popularly known as Sage.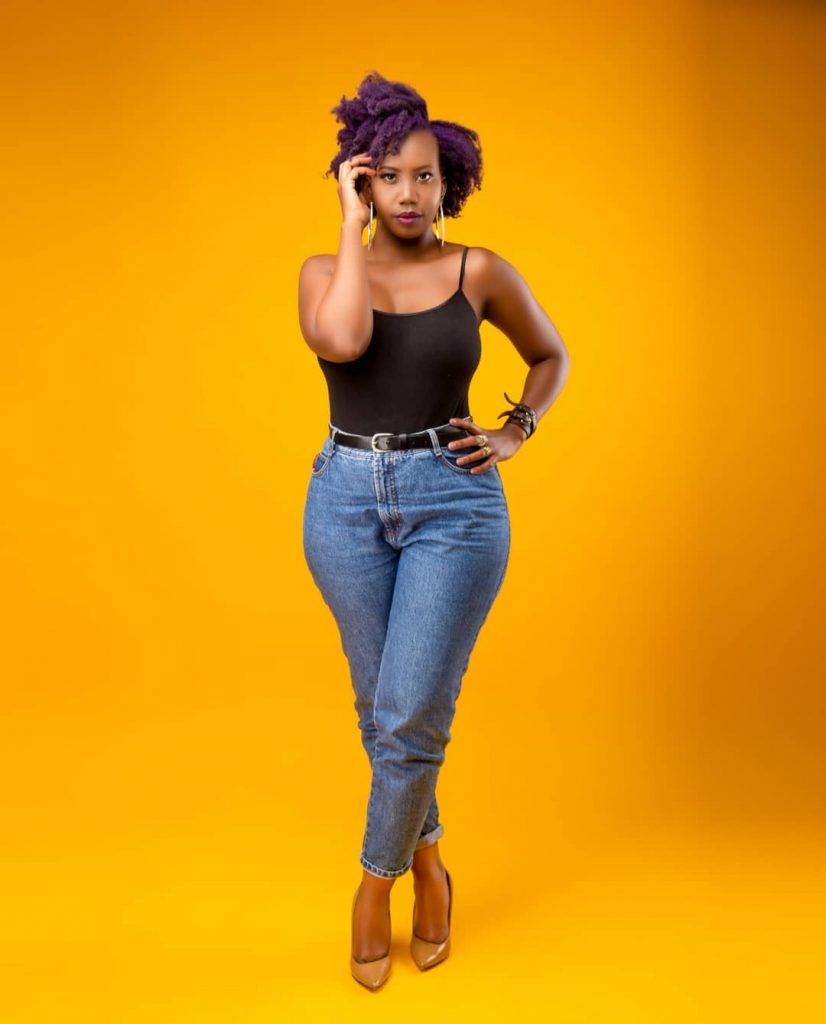 People fundamentally turn to music for relaxation, to forget their griefs and anxiety. They want to be happy for moodily sublime. They want to sing it, dance it, tap toes to it, or whistle to it, or clap hands on the beat to it or even play it. The digital platforms are offering us as musicians an avenue – offering hope during this trying times.
"I've been playing more piano; I am writing some new tunes. I am enjoying this self-isolation time." She says.
The Media is her frenemy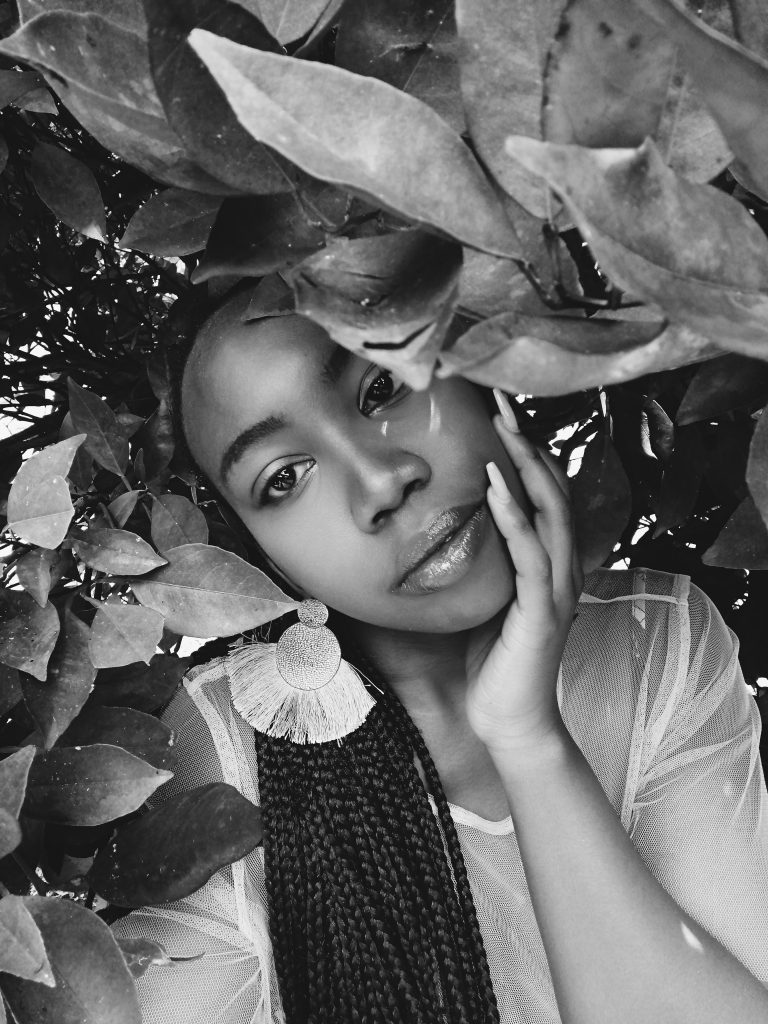 I don't know what we're going to talk about," says Sage, a bit apprehensive talking for publications. The possibility that her conversation be spun out of proportion by gossip sites terrifies her. Demons like this have pursued her, and she can never reconcile herself to such supposedly necessary accoutrements of fame, any more than she can adjust completely to fame itself.
To put the morning on an informal basis, we forget about the interview and we hit it off, with a cordial cup of joe at my house, as we watch a Netflix documentary, Taylor Swift: Miss American.
As we watch the documentary, it triggers memories of how Sage relationship and personal life was magnified by the media; either for clout chasing online or click bait. It seemed everyone had an opinion about her personal life.
During that time, Sage, got blessed with a beautiful daughter, Ayanna. Despite the bountiful blessings, she dipped into post-partum depression – she talks about how she became so reclusive. Through it all, her family and close personal friends were very supportive at the time. "In a lot of ways," she elaborated, "music really saved my life. It really helped me focus. The studio and stage became a very sacred place, that is where I had an amazing connection with something higher than myself, where I could create and be out on the edge and totally be comfortable with that edge, creating and feeling and hearing and not thinking, not being inhibited or intimidated"
Curating a musical sacred stage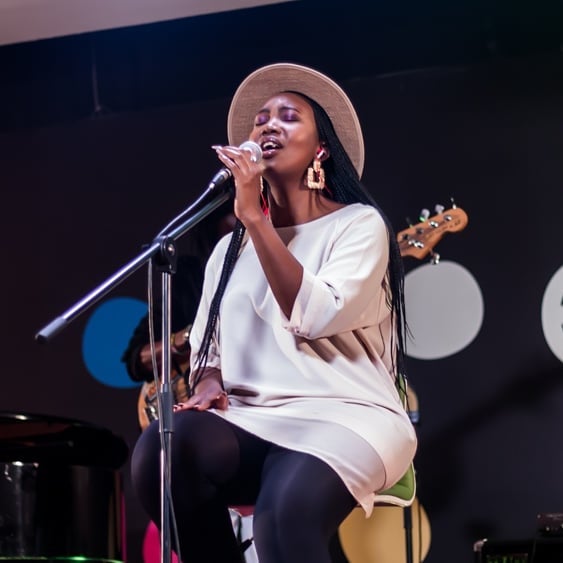 Sage enjoys talking about music that isn't too specific to one generation. The majority of stuff I listened to, my parents listened to – "I grew up listening to a lot of contemporary gospel music and of course my dad's favorites'; Ladysmith Black Mambazo, Classical music and Choir music". She dreamed of being the orchestra and conducting in the orchestra, however she met her producer Dillie, she took a different musical course all the same.
"Even as jazz has increasingly come to be seen by some as endangered by pop rather than enriched by it" –Ben Ratliff.
I can sense this being embodied by Sage's music. she currently plays with her trio, veering back and forth between jazz and different versions of funk, soul and pop. Nothing she has played has come back to haunt her as either too radical or too traditional. She is playing what she likes and trying to make music that in a gingerly way reflect advances in pop and jazz.
In 2011, she started off her solo music career, her skillful and wistful writing enabled her working with Octopizzo, Muthoni the Drummer Queen, June Gachui, Jay A, Kaz Lucas, Didge and Olive Karmen.
The gift that keeps on giving and Finding the Balance
She nibbles through a sumptuous spicy noodle, as she hands me over a juicy and succulent pineapple they have just harvested from their shamba. Explaining how she likes to eat and whip up noodles, she says: "It is the same thing with how I sing. I work with my ear and try to make it feel right, spicing it up with personal stories until I see the audience relating to each song."
Hearing this from Sage as a formula sounds humble; she has the training, the tools the instruments. Hers is a big and forthright voice. She is a singer with virtuosity, improvisational prowess, and unique jazz and R&B stylings. She is best known for her own songs, which reflect her own character and opinion. In 2015, she debuted her album, 'Expose Yourself', which she co-produced and wrote. Sage's songwriting prowess wields the power of her skillful instrumentalism.
Moreover, motherhood has taught her the invaluable lesson of giving back. As we speak, Sage is currently working on a curriculum to teach passionate individuals about music as a way to give back.  Through the lessons, she hopes that she instills a deep appreciation for music, an entrepreneurial spirit, identify work-life balance models and coping with the ever-changing business needs of music.
As we make plans to meet again, she is more relaxed, seems to have a firmer sense of her own direction and looks forward with enthusiasm to a greater measure of spare time. Her modesty and musical honesty remains deeply ingrained.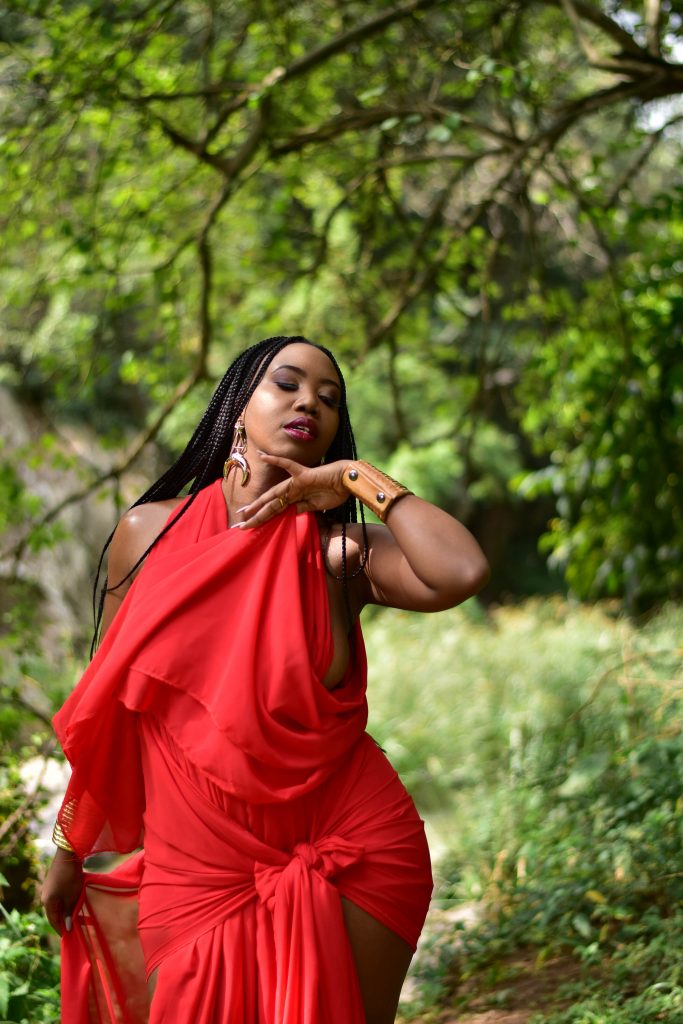 – Love is all we need by Sage -.
Ps: This article first appeared on Usanii Magazine on 11th April 2020