There is something spectacularly interesting about Kenyans and their love for public holidays if it is not going to enjoy a drink with friends they are either going to party all night long. On the 1st of May, Kenyans thronged the Carnivore grounds to celebrate International Jazz Day. This year's theme for the Safaricom Jazz international jazz day was the celebration of African Jazz.
Fashion and style were definitely an emphasis at this year's event. You could evidently see the vibrant colours of the event's setup, the well-clad people in a dashiki or kitenge outfits, adorned in their very best 'African' ornaments. It was clear that this year's event, everybody was more than ready to celebrate African culture, countercultures and artistic expression.
However, music is still at the heart at Safaricom Jazz Festival, there was an incredible line-up of musicians who were set to rock the audience.
The event was graciously opened by the Ghetto Classics Orchestra, who are the main beneficiaries of the event. Despite the low turnout at the early time slot, this did not deter them to perform within their designated time slot.
Kato Change Experience gave a fantastic start to the event, their performance was a portrayal of brilliantly talented musicians who weave through the melodies of their musical exposure to the delight to the audience.
We were then taken to a trip down Mzanzi magic by Tune Recreation Committee, a musical outfit lead by Mandla Mlangeni Standard Bank Young Jazz Artist 2019 who topped up the celebration with some colourful grooves, the mutability of sound and rhythmic ebullience. Their showcase set held the audience enthralled right to the end.
However, each artist was given a limited slot of expression for each artist, some performances felt rushed, leaving music lovers like me to yearn for more the artist's live performance.
Bringing in some different palate to the performance of the day was Jazz Brigade ft. Dorota and Hendrix, Shamsi then gave their befitting performance. They tantalized us with titbits of some music from their sophomore album, Afrosynthesis; in particular, a track titled Sudan, that is dedicated to Sudan, the last Northern White Rhino male in Kenya.
Kenya's Jazz couple, Jacob Asiyo and Kavutha Mwanzia-Asiyo, whose effortlessly commanding voice seemed to fill every inch of the allocated Carnivore ground space.
Nairobi Horns Project took a moment during Safaricom Jazz International Jazz day celebrations to honour Endometriosis warrior Jahmbi Koikai.
Jahmby, renowned personality within the media circles, has undergone over 15 surgeries and was fortunate enough to go for specialized treatment in Atlanta, USA. Her full diagnosis was Stage IV Endometriosis, catamenial pneumothorax with diaphragmatic endometriosis, sigmoid and rectovaginal endometriosis, and abnormal appendix.
Endometriosis affects an estimated 1 in 10 women during their reproductive years (ie. usually between the ages of 15 to 49), which is approximately 176 million women in the world. She is one of the very few women who openly came out and spoke about her condition that she has been battling with for over 15 years.
In a candid and emotional clip, Jahmby told her fans how she yearns to be back home in Kenya. "I'm still in hospital and still fundraising. Paybill Number is 490681. Account Name is Jahmby Koikai Fund"
The eclectic jazz ensemble, Nairobi Horns Project, did a small mashup of well-known reggae tracks in her honour to create awareness about her condition and urge members of the public to support her in raising 4.5 million to offset her medical bills.
Additionally, the Ghetto Classics Orchestra who are the main beneficiaries of the event were awarded a cheque of Ksh. 16,577,754. These were the proceeds from the 2018/2019 Safaricom Jazz Festival edition
An interesting feature of this concert was the attendance of a considerable number of moderately young people in the audience. It is admirable to see them come out in large numbers to appreciate the intricate art form of Jazz; it is a good reflection that the music and such platforms are attracting such a generation and the musicians themselves are producing music that is vibrant, refreshing and alive.
Later on, came the spellbinding music conversation of Paco Sery from Ivory Coast and keyboardist and vocalist Cheick Tidiane Seck from Mali, with their band to the longueurs of the night.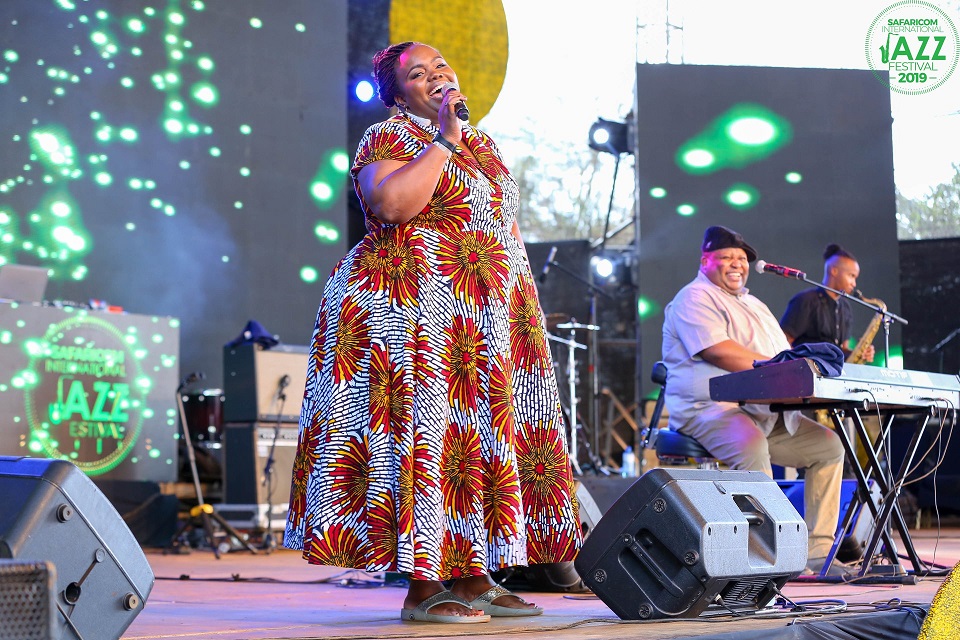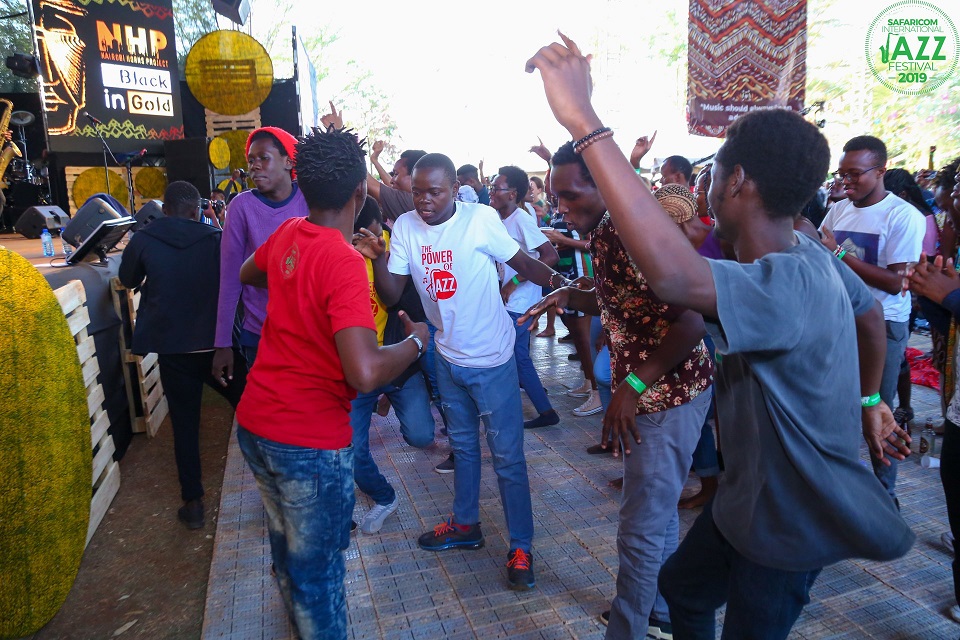 Image Credits: Safaricom PLC