Ghetto Classics: Making Music making a difference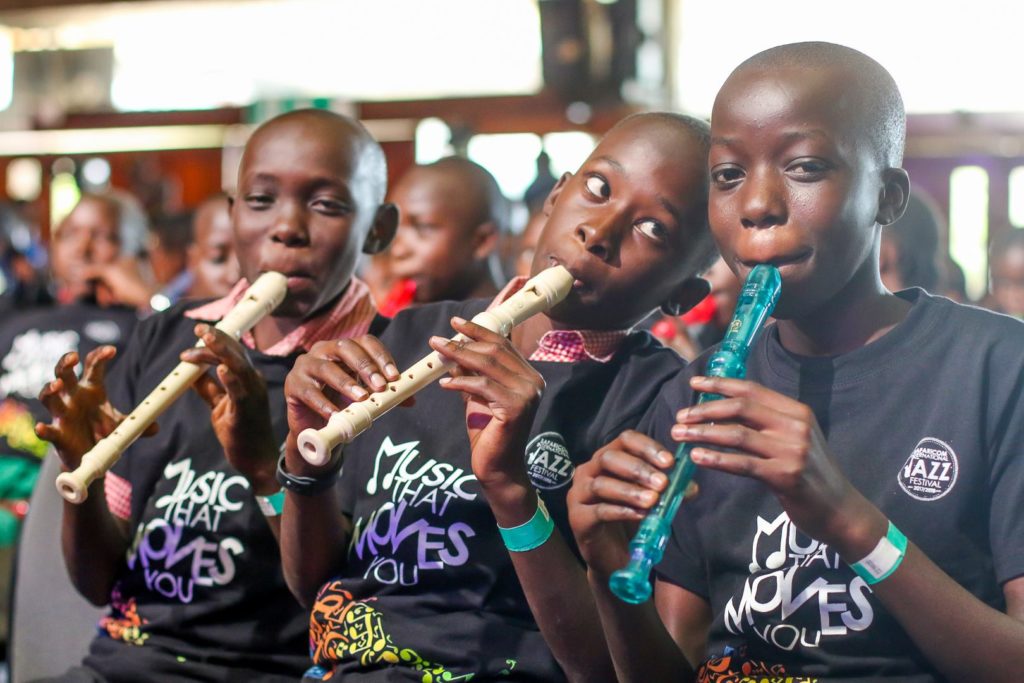 "Teach the children the beauty of music and the music will teach them the beauty of life." – Jose Antonia Abreu, El Sistema Founder, Venezuela.
The Ghetto Classics music programme, which has been the Safaricom Jazz beneficiary since 2014 and has so far received an estimated KES 60 million, funds that have benefited over 1,400 children from Nairobi and Mombasa. Proceeds from the 2018/2019 Edition will see the Ghetto Classics Schools programme extend to Kisumu.
The Ghetto Classics Orchestra has over the past 6 years demonstrated that music is a powerful tool of social development.
I visited St. John's Primary in Korogocho, where more than 80 children consider Ghetto Classics as their second home. At their string sectional rehearsal session, the members' struggles with the second movement of Todii, a piece they are rehearsing for the Safaricom Jazz festival event.
The string ensemble start over and over again with the guided help of their music director, Benjamin Wamocho – finally they get their entry and play following the score with a smile on their faces.
How Ghetto Classics works
Music is somehow more moving when it is played by Ghetto Classics musicians, Benjamin Wamocho says, he knows how hard they have worked and how far they have come. Whether it is about resilient, achievement there is always an untold story of creative potential from the ghetto environs.
The Ghetto Classics through various schools have curated as link ups music programme. School children at a very young age start learning music basics; pitch, melody, harmony, rhythm, and sight reading.
Ghetto Classics music programme, via the link up series project, introduces the student to the recorder as a foundational instrument to learn, when they master the instrument, they will then be introduced to an orchestral instrument like the flute or an instrument of choice.
The children through guided rehearsal develop musical skills at an astonishing pace. Classes and lessons are taught at various school locations in Nairobi and Mombasa.
The students will then have an opportunity to perform at the Link Up Orchestra Rocks, an initiative of the Ghetto Classics Outreach Project.
Celine, a beneficiary of the Ghetto Classics Orchestra project relocated to Mombasa to teach young aspiring musicians to play clarinet.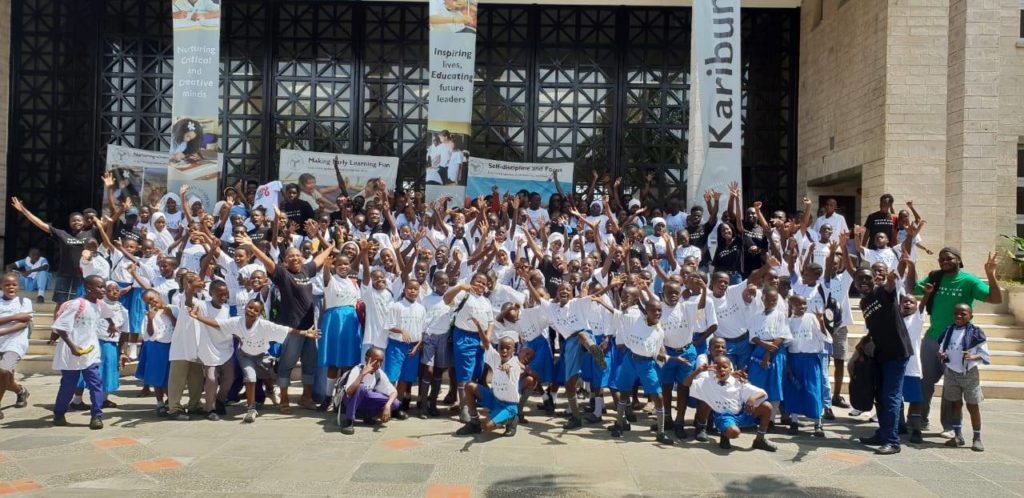 Nairobi Schools partnering with the Ghetto Classics project:
Huruma Primary School
St. John's Primary – Korogocho
Mukuru kwa Ruben
St. Catherine Primary School
St. Claire Primary School
Congo Primary school in Kamiti Prison
North High Ridge primary School in Parklands
Farasi Lane Primary in Lower Kabete
Muthangari Primary School
Mombasa Schools partnering with the Ghetto Classics project
Mikindani Primary School
Likoni Primary School
Khadija Primary School
Ronald Ngala Primary School
When children experience the beauty and harmony of playing music together, that experience helps them realize that same kind of beauty and harmony in the wider world. The lessons learned are transformative. No matter what path they choose to follow in the future, classical music conveys a powerful lesson. They develop self-control, intellectual stimulation, social abilities, and teamwork principles that serve them as they grow older.
Moreover, the Art of Music Foundation via their programmes Ghetto Classics and National Youth Orchestra has been lionised as the beacon of artistic education.
References: