It is a golden release!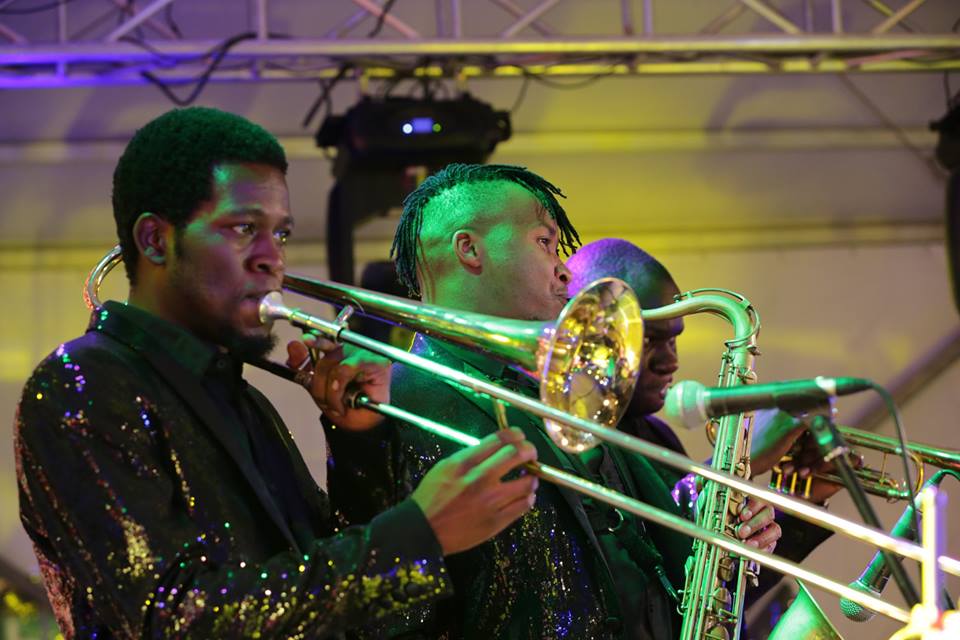 Nairobi funkiest outfit are storming into the music arena this 2019 with their debut album Black in Gold. This follows after their sold out EP Kipepeo, released in 2017.
Produced by Nairobi Horns Music Director Mackinlay and recorded in Nairobi by sound engineer Victor Mbogo, the album has been mixed and mastered by four-time Grammy nominated Engineer, producer and trumpeter, the legendary James McMillan from QuietMoney records, UK. (handle is @quietmonemusic)
Why "Black In Gold"
This album is a celebration of African Privilege: the privilege of growing up, living with and interact with the rich heritage of sounds, rhythms and culture. Black In Gold celebrates musical streets we stroll on; streets paved by African greats who have gone before us. And to ears that opened and received our sound.
Such privilege is hard to a place a value to.
To be African is special.
Its precious.
It's BLACK IN GOLD.
"The African culture and history as a narrative can be best told through stories, art and music. Black in Gold is our story through music on this very rich and vast culture". Rabai Mokua, NHP's saxophonist.
The NHP are a unique outfit with an innovative sound, famed for reaching new levels of dynamism, excitement and energy in a live platform. They are a valiant ensemble who are pushing the music language beyond the ordinary.
The band presents the record as a colourful collection of eclectic tracks that they've hand chosen. The production of each song was approached differently to highlight the wide influences on the album.
To coincide with the release, NHP are partnering with Capital FM as their official media release partners and Spring Valley Coffee who are doing a limited edition coffee line, specifically packaged for Black in Gold.
Nairobi Horns have also confirmed their first live show for 2019, at the Africa Nouveau Festival on 10th March.