Femi Kuti at Koroga Festival
Femi Kuti and the Positive Force brought the house down during the 26th edition of Koroga Festival.
The Sunday event hosted over 4,000 music revelers to an afternoon on great music, mini tours at Tatu City, food and fashion.
Them Mushrooms performance at Koroga
Prior to Femi's performance, music lovers were appetized with some tantalizing performances by, Them Mushrooms. The group was formed in 1972, initially as a family band Tudor, Mombasa. They are one of the longest surviving bands in Kenya [Ngaira, 2017 – Daily Nation]. The group took us on a nostalgic trip with their distinct blend of taarab and sega folk music, chakacha and hints of benga.
In a bid to remind fans of the popular music of the 60s,70s and 80s they played some 'Zilizopendwa' favorites which was an attraction to the older generation. They played 'Nyambura', 'Wazee Wakatike', Si Nguo, their hit song from 1980, Jambo Bwana.
The band comprised of Billy Sarro, Teddy Kalanda and John Katana, Juma Tutu.
Samidoh and the Mugithi Turn up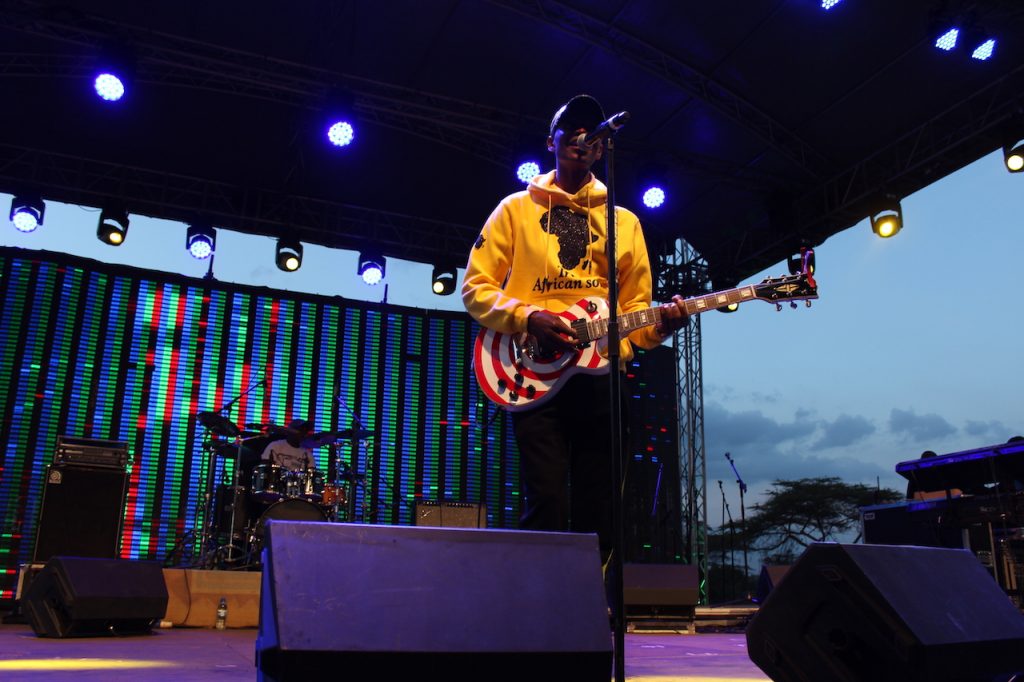 It was great to see koroga pay homage to Kikuyu fans at their home turf. Formidable Kikuyu artist, Samidoh graced the Koroga stage. It was such a beautiful scene to behold, as captivated fans were wooed by his music.
Samuel Muchoki, stage name Samidoh, started off as a backup artist for Mike Rua in 2009. In 2016, he pursued music as a solo artist to become a household name in clubs and popular hangout joints. [Ndung'u Wa Gathua, June, 2019 – Hivisasa]
He played Niwe Ndarathimiirwo, 'Kairitu Gakwa', 'Tuhii Twitu', 'Ihoya Ria Samidoh, Wendo Wi Cama, Ndiri na Mutwe Mwega and ending his set with the infamous Mugithi folk tune, which he dubbed, Mugithi wa Samidoh.
Femi Kuti and the Positive Band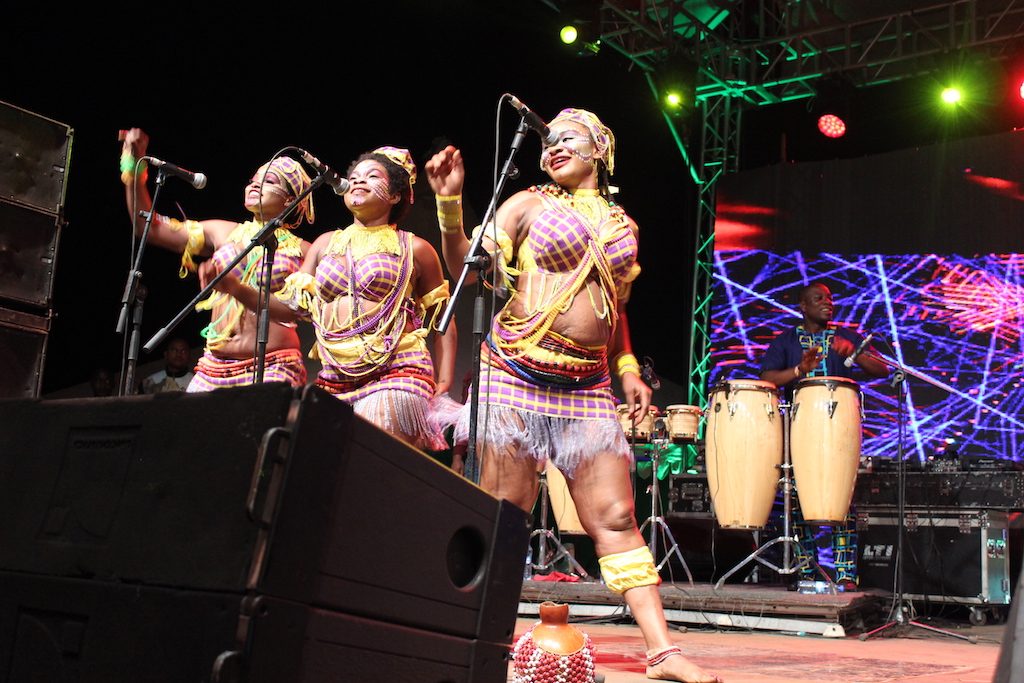 I have attended many concerts that have a Nigerian musicians but Femi's show was an unforgettable one.
Femi Kuti and the Positive Force Band brought exuberance and fervor to an already transfixed audience. The positive Force band opened the set with a banging rhythmic percussion set, groovy bass, as the horns set in a smooth calming effect. 3 vivacious dancers jumped on stage, adorned with animated face paint and in ornately beaded traditional costumeswere filled with energy dancing, percussing and singing. It made the set an interactive experience
The politics and music in his blood shone through in his performances, he started off by socioeconomic themes in a short speech, saying how he hopes that the new Tatu City will be a city for everyone and not for the rich and "the only way for Africa is unification!" "Ararararararara!"
Femi's showmanship was impressive. The discipline and earnestness with which Femi performs was fantastic to watch. "This is Afrobeat not Afrobeats! No S. With Afrobeat songs shouldn't sound the same." In between the set Femi told us. In addition, it was great to witness this performance live as it was layered with distinct harmonies in their music.
A particularly special moment in the show was Femi's saxophone duet with his son. Femi on alto and Made Kuti on tenor, what made it special was the way their embellished each other's melodies. It was a beautiful chemistry to see.
Femi's music deals primarily with the current problems of African societies encounter, with a special emphasis on corruption. "Evil People", Kuti is sang about atrocities like ritual killings, kidnapping, and the destructive consequences of greed for both power and money.
He closed the show with the song Beng Beng Beng (a crowd's favourite) and a mildly risqué chat about relationships that was more entertaining and original than much of the political protest.
Femi and the Positive Force show was a true masterclass of captivating an audience, the performance allowed us to enjoy dance and let the spell of music overcome us.
Feature Image Credits: Capital Fm