Last Sunday, we were treated to a short but sweet concert dubbed, Nairobi Orchestra returns. This eagerly-anticipated gig was sold out, and it's not difficult to see why.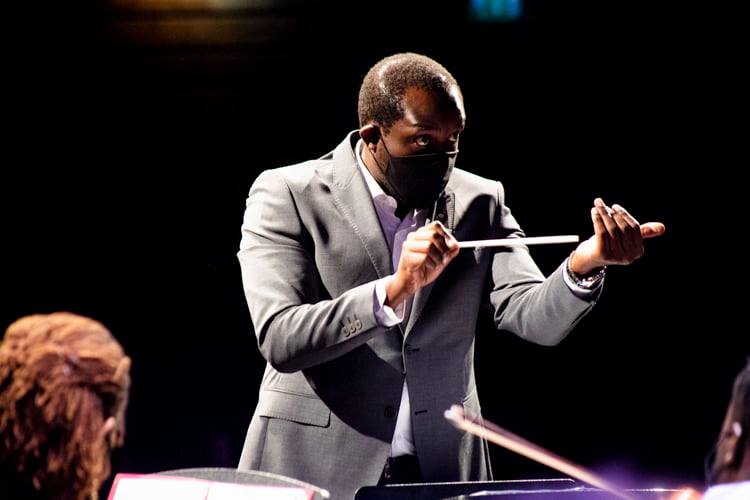 The Sunday concert at the Kenya National Theatre treated the audience to an enthralling performance of Rossini: Overture to William Tell (Finale), Mozart: Concerto for Violin (1st Movement), Debussy: beau Soir, Capuzzi: Andante from Concerto for Double Bass, Njane Mugambi: Tuba Concerti (3rd Movement), Phillip Maina: Sherehe, Elgar: Chanson de matin, Dvorak: Allegretto grazioso (from Symphony No.8), Puccini: Nessun Dorma (From Turandot), Micheal Jackson: Smooth Criminal, Verdi: Overture to Nabucco.
It was also exciting to see Kenyan composer's pieces, Njane Mugambi's Tuba Concerto (3rd Movement) and Phillip Maina's Sherehe being performed by the ensemble.
An elated James Laight, Director of Nairobi Orchestra, welcomed the guests. It was the first time in a long time, we got to experience an orchestral concert in Nairobi. Due to the unprecedented times, we waited in bated breath for 18 months for such a concert.
In 2022, Nairobi Orchestra will be celebrating 75 years. With that in mind, the organization is anticipated to have more concerts than the usual quarterly symphonic shows.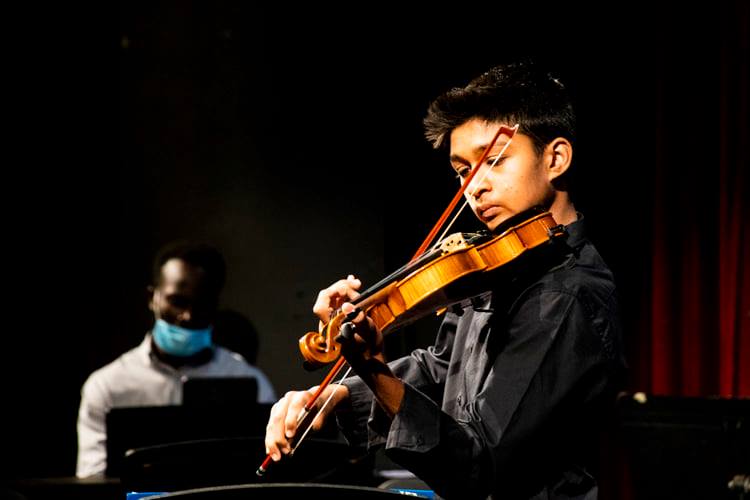 We got to experience young enthusiastic players take up instrumental playing to the next level with their concerto solos Samyak Raja (Violin) and Imani Ager (Cello). The two will be travelling abroad for further studies and more continue picking their interest in instrumental music.
The evening began with the first tune Rossini: Overture to William Tell (Finale), which served as a triumphant 'welcome back' composition which the audience would leverage to gallop through the concert lineup.
Samyak Raja (Violin) and Bennaars Ongidi (Piano) delivered Mozart: Concerto for Violin (1st Movement) an easy warm tone, and built the artistry with varied approaches to the repeated phrases, clean and clear high notes. It was a captivating moment to watch him take up the stage with such brilliance. He was followed by Imani Ager (Cello) performing Debussy: Beau Soir.
A journey back to Kenya! Njane Mugambi is a striking example of a composer with first-rate technical and dramatic chops. Jenny Wafula (Tuba) and James Laight (Piano) performance of Tuba Concerto (3rd Movement) combines powerful musical ideas with extraordinary virtuoso writing for the solo instrument. The virtuoso playing was evident in James Laight and Jenny Wafula performance. They handled obviously tricky techniques with ease, but even more powerful was the mesmerizing music he made of the concerto.
Sherehe by Philip Maina is prismatic: constantly inventive and continuously fresh. Its motivic content is easy to follow. The orchestration shines. Indeed, in the right hands, Sherehe comes off as nothing less than an intriguing, a lively symphonic essay.
There's plenty of character, from the mysterious opening. Throughout, the Nairobi Orchestra was conspicuously well balanced – a feat that was especially impressive given the sheer rhythmicality of the piece. Sherehe drew a reading of colour and energy from many parts of Kenya.  Mature and inspired, yes — and the music dances, it roars!
Indeed — the concert was quite good with the final piece and dramatic piece Verdi: Overture to Nabucco, as a way to say, more is yet to come!
Side Note: We all love music and Nairobi Orchestra is integral in keeping the classical music culture alive. In a kind way, you and I can partner with Nairobi Orchestra through kind donation which can be done via Nairobi Orchestra Admin team: Info@nairobiorchestra.org 
Let's keep the music alive!!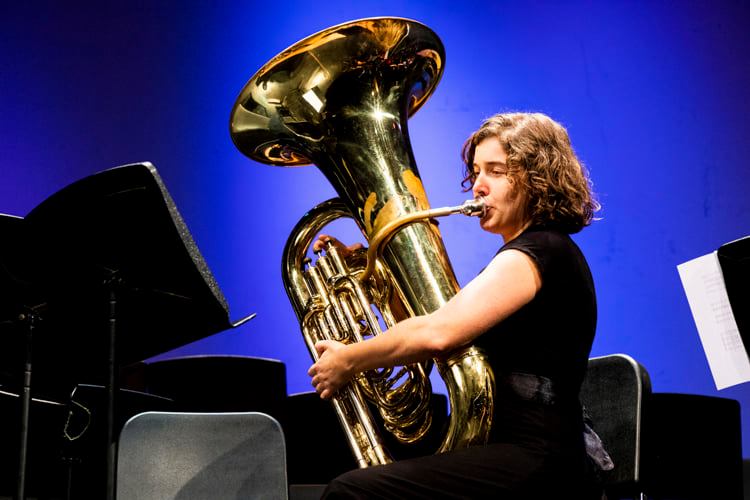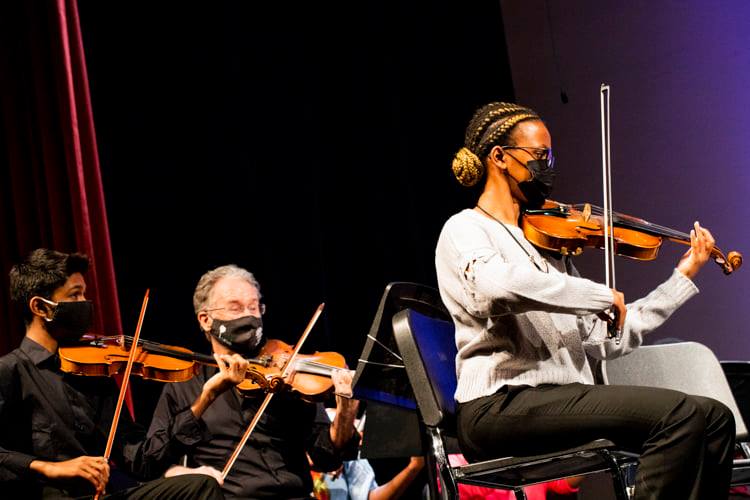 Images: Quaint Photography