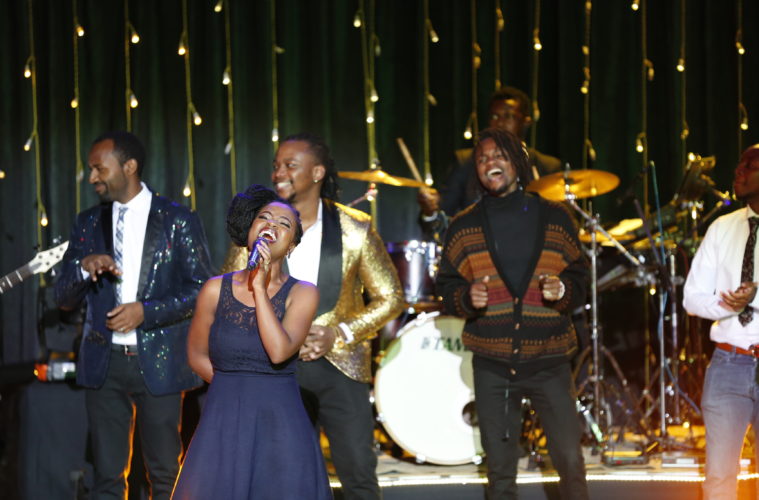 Issa tribute series.
We got the Whitney Houston nostalgia, exciting times wait for all Nairobi Music enthusiasts.
We groove to a timeless journey.  In memory of musical legends, both living and fallen; those who have gone before us, JGIP Events has curated The Tribute Series; a 2-part event that brings a community of musicians here in Nairobi together to remember, honour and celebrate those who have passed on as well as those who are still living, creating and colouring our lives. This December 2021.
It is promised to be a concert that gives us all a brief chance to remember the late, great Whitney Houston, dance and sing along to her music.
#RememberingWhitneyHouston will feature a variety of vocalists carefully selected based on vocal prowess and stage performance and equally excellent musicians because after all…this is a celebration of the life and music of the one and only WHITNEY HOUSTON!!
An Evening Remembering Whitney Houston will feature Nairobi's leading artists who include; Angie Gachui, Chemutai Sage, Emma Cheruto, Kendi Nkonge, Janice Wanjiru, Joy Jojo Ocholla, June Gachui, Lisa Oduor Noah, Nechessa Odima, Njoki Karu and Sanaipei Tande. Also features some excellent male vocalists Manasseh Shalom, Noel Nderitu, Webi and a section of the members of Wanavokali.
The #TheTributeSeries Band is made up of notable musicians such as Richard Wandati on Drums, George Nyoro on Keys, Sedar Malaki on Bass, Newman Owor on guitar and Mokua Rabai on Sax.
A magical night not to be missed.
Image Credits: Teddy Mitchener