On the 3rd of March, there will be a deep musical experience that will go down at the Braeburn Theatre Gitanga Road. An eclectic music Producer, Eddie Grey alias Maad Jikoni will ignite a catalytic musical inferno by bringing together, an 18-piece classical orchestra, a jazz band, Kenya's top vocalists, LED dancers, acrobats and an old-school hip-hop star who will share one stage in a two hour, in a unique event that promises to be unlike any other experienced in East Africa.
A musical fusion all too often refers to a hybrid that takes place when various genres intertwine to create a concrete whole. The combination of jazz and classical music isn't a new phenomenon. Jazz music was created with the beats and elements of classical theory, orchestral instruments, form and harmony. Third stream Music is a musical definition that was described by Gunther Schuller as the conscious combination of jazz with classical elements.
Maad Jikoni, promises the best musical trip and experience during the event as audiences with get to hear mash up of the vintage Kenyan 70's hits, our 90's hip hop and today's pop anthems which will be fused together Mozart's symphonies delivered through Maad Jikoni funky beats.
A special additional element to the show will be a pop of bright colors and visuals led by Bazi Ngonde and Live Gigs to liven the mood.
Buy your tickets online at mymookh.com or upnairobi.com.
If you prefer to book physical tickets, please email maadorchestra@gmail.com or call 072698488
The event will be held at Braeburn Theatre on Friday, March the 3rd. Gates open at 8pm.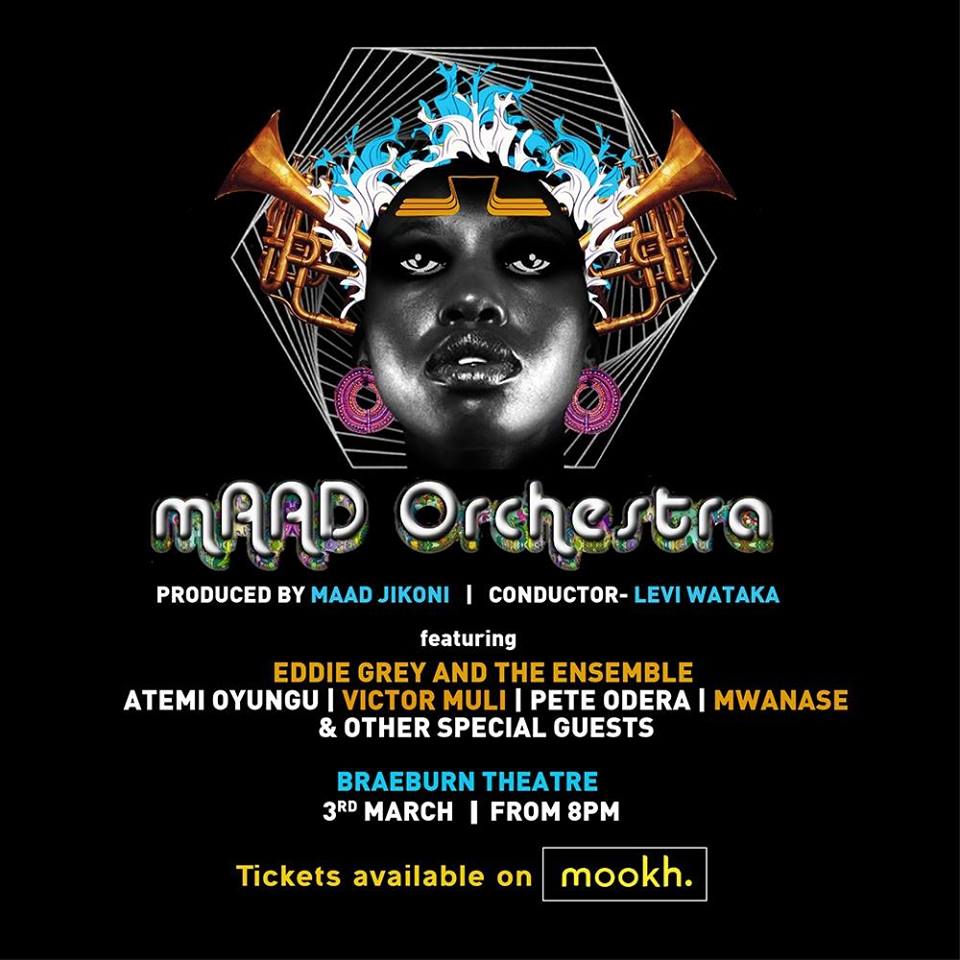 Edited by Kuchio J 🙂
Images courtesy:  Maad Orchestra Facebook Page