"Thank you so much for showing so much love tonight, come on and let's join in the mugithi train, kana atia?" a raspy voiced Ayrosh tells the crowd.
On the 6th of October, I ventured off to 910 James Gichuru which would be the host place for an electric night of folk music by Daniel Onyango and Ayrosh.
The venue which is an artistic open-air space offered music revelers an opportunity to delight themselves to sumptuous meals from Fresh & More kitchen, we also sampled flavored coffee which was quite refreshing, my favorite being a vanilla flavored cuppa. Ironically there was a chocolate flavored cup of joe which was indecorous to my taste buds despite the fact that I have a sweet tooth.  In addition to the food and drink vendors, there were well lit bonfires on certain areas of the space. This concept enabled people to mingle with various people and make new friends.
Mr. Jemedari who was the emcee of the night kicked it off by singing a celebratory birthday song to one of the audience members who were celebrating their birthdays.
Before Ayrosh took to the stage, Daniel Onyango, a Nyatiti story teller opened the stage to attest how deeply traditional Luo music is entrenched in our modern lives. What was distinctive about his set was the fact that he has artistically adopted a traditional instrument Nyatiti (an 8 lyre instrument from the Luo community), and modern instrumentation. In his band was Anders a double bass player, Reuben, who played an electric bass and Eric on the saxophone.
What made his style of music fiery was the band's sprightly playing and ravishingly sense of melody. It was enough proof that Onyango writes with passion and soul and he has found such a narrative way of expressing his music that would draw any person from any Kenyan community to have the urge to listen to him with a keen ear.
Each lyrical line Onyango sang in his mother tongue was honed and nurtured making the songs both expressions of feelings that startle and evoke a scene of meditation. Onyango's music is both a melodic piety and a preserver of tradition.
After a short break of mingling and refiling our cups with our favorite drinks, the headlining act, Ayrosh was soon to bless the stage. The Movement band which was backing up Ayrosh, teased and wetted our appetite by rocking the stage with a few hit bangers that prepared for what to expect as the main musical dish which was an electrifying set.
Without a doubt, Arthur, hit the drums in a rhythmically fast tempo ushering in Ayrosh. Adorned in a white African themed shirt, Ayrosh hit the stage to the crowds roaring applause. We were ready for him.
An afro-fusion sound bubbled over the surface to one of my personal favorite, anake a matuku maya, a tune driven by an accordion over a gorgeous rhythm section. This track led to another. I was never sure where I was going when I listened to Ayrosh. I was never sure where I was being taken to. The pace of his music lead itself to dance. He was an engaging artist, and I happily found myself walking back and forth to the dance floor and back to my seating area where there was a bonfire.
Ayrosh's set was a reminisce of a post 60's mugithi chanteur. Floating his ethereal vocals over a charmingly folk-pop arrangement. Ayrosh demonstrated his capabilities in weaving his voice into an alternative mugithi sound.
It is funny how time flies when you are enjoying good music. With just about a few minutes past midnight, Ayrosh called it a night. Having won the hearts of many that night under the open eye of the moon. It was a mesmerizing event that went beyond the confines of the venue to space to hurdle into the social media space.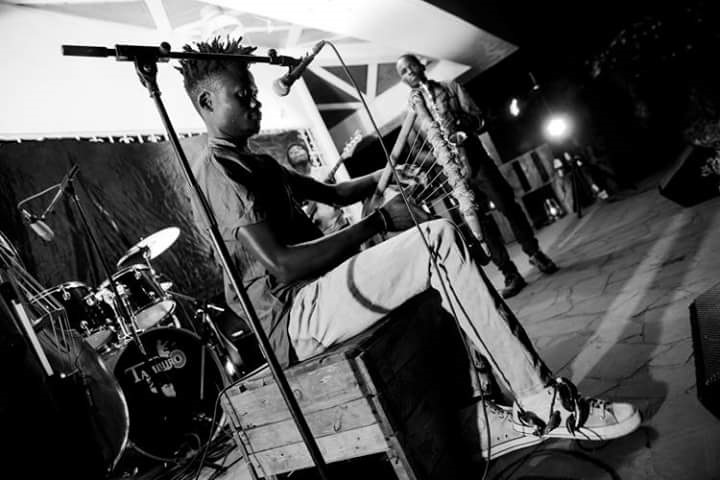 Images: Quaint Photography 🙂