On the 30th of June, my little musical escapades took me all the way to the pearl of Africa. I got to listen to Grammy Award winner, Richard Bona, with a host of other elite Uganda jazz cats.
Johnnie Walker Jazz Safari is one of the most enjoyable and smoothly run festivals in Uganda. This was the first time the 11th edition of Jazz Safari was happening at a new venue. The lush, Speke Resort, Munyonyo. Our mouths were entertained with a wide array of meals that were offered at a reasonable price.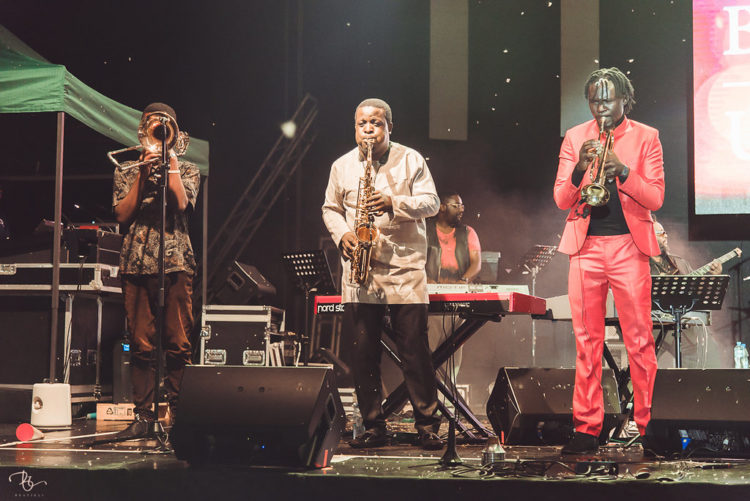 One of the joys of traveling to enjoy music is discovering new music groups. I was blown away by the Ugandan Jazz Luminaries who graced the stage with their furious funky sax, trombones and rhythmical improvisations on drums.
Kaz Kasozi, proved himself to be the man of the hour, showing off his funkier side, a soulful voice that out shined the full moon that glared at us along the Lake Victoria shore. His impeccable dance moves were a killer. He effortlessly engaged the audience showcasing his top notch showmanship.
Richard Bona marked his festival debut setting the stage with contemporary jazz ingenuity that carefully melds Cuban, Brazilian and African music. The New York based, Cameroonian musician proved he hasn't lost touch with his African roots. He fused his silky, high vocals and his electrifying bass skills to spur mesmerizing grooves. Richard played to a highly responsive crowd. At the end of his set, he got a standing ovation, as people roared for an encore. We savored on the last few tunes, what was an enjoyable night of Afro Cuban jazz.