In Conversation with Crate Digger: Jimmy Greene
The last couple of years there has been a massive resurgence in vinyl.
In Nairobi, the scene is slowly catching up with the love of playing records. A while back there was an incredible meet-up that used to happen at the Soiree Garden in Kilimani. Music aficionados would waltz in the venue and enjoy a lovely afternoon of the best of the soul, blues funk and jazz.  The venue had a serene environment and people would enjoy the music as they enjoy the music, down some drinks, smoke a few cigarettes and meet up with other music hungry fans.
The event dubbed "We love Vinyl' attempted to gracefully bring back the memories of the good old days' type of music. The event which a common event features every first Sunday of the month would bring in the likes of Jimmy Rugami; a well-known music collector in Nairobi. At the event, people would bring their crates of santuris (Swahili for LPs) and either exchange or have the DJ at the decks play their music.
It was fun. Oh! The good memories.
Fast forward to 2018, Nairobi held it's second "World Records Day" at Jimmy Rugami's record shop at Kenyatta Market. The event was an idea by Megan Lacobini, a music jurno, and was put together by Nairobi Soul Club members Jimmy Greene, David Sanders and Lionnel Diarra. The usual "Soul DJs" were also part of the event fixture. It was at the event I got to meet Jimmy Greene.
I got to peruse his collection that he had carried that day. It made me curious to speak to him and hear how he amassed such an extensive music collection.
On arrival to Jimmy's Home, I am warmly greeted by him; the most distinctive thing in his home is his professional turntable mixer that is well placed in the kitchen area. Jimmy Greene is not just a record collector; he's an expert in soul and funk.
We get better acquainted over some fine whiskey as he is Irish, after which Jimmy leads me to his bedazzling colourful vinyl stash. The room which is his sleeping area cum a record vault consists of countless records, systematically arranged. Jimmy tells me that most of the records are in Ireland and it would take him 35 years to listen to his vinyl collection.
Collecting Vinyl as a Hobby
Jim has been collecting for the last 38 years. The first record he collected was 'The best of the Tams' in 1980, while in Ireland. He was only a teenager then.
His love for music got him into writing for a small magazine he owned during the fanzine era. The magazine he owned was known as 'In Crowd'. A moniker he got from Dobie Gray – The In Crowd (1965). Dobie Gray was a versatile vocalist who could handle soul, country, and pop, not to mention musical theatre.
Jim Greene tells me that he would use a typewriter as computers were a rare thing in the '80s, he would then paste image cutting of the artists and make copies. It was a painstaking job to get involved in – but he would sell copies of the magazine and get some cash from it.
Like most music lovers, Jim had a stint in the live music scene in Ireland. He managed a couple of bands, famous among the members he managed were Felim Gormley and Kenneth Mc Cluskey who were part of the Commitments Movie (1991).
In addition to this, Jim started slowly collecting records as he had a community radio show. He used to play soul music on air.
At the age of 18, he got a child whom he loved dearly and had to find ways of providing for the family. His involvement in the music scene faded for a bit as he got a job. In his work-related travels, his passion for music came calling and he soon dived back in music and started to collect records as a hobby.
The adventures of Crate Digging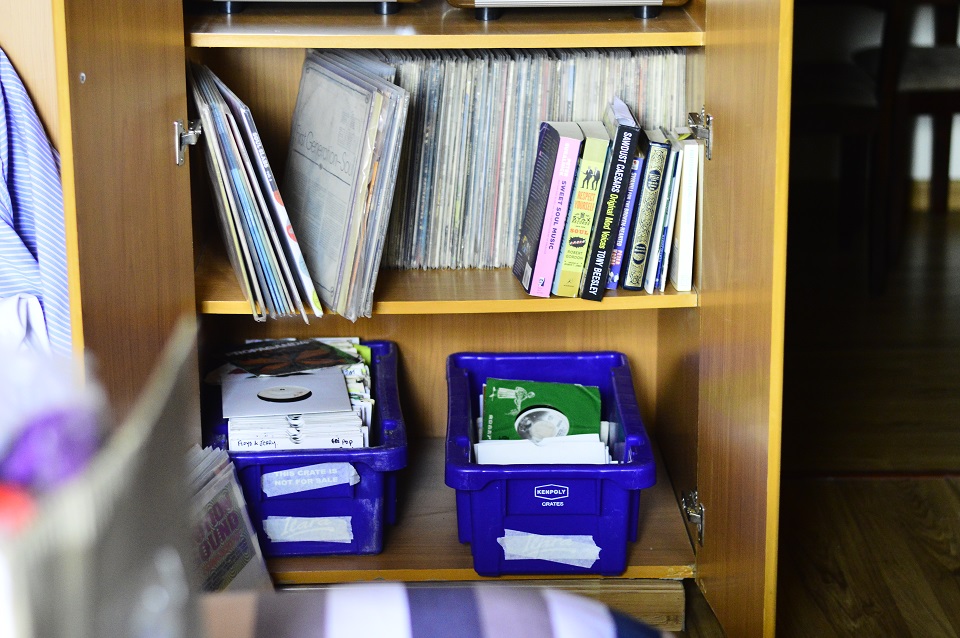 Jimmy has been on a quest to get great records. Crate Digging as it is commonly referred to as, is the art of sniffing out records, sometimes in the most unlikely of places. For Jimmy, he spends most of his spare time flicking through stacks and stacks of records in the most bizarre of places.
For Jimmy, it is all about finding something mystique. In the Philippines, Jim was informed about an old warehouse full of records. He flicked through old dusty crates of records for over 72 hours with no food but survived by drinking water during the day. His outfit would sometimes be covered in dust and mice poop and smell of sweat, as the place didn't have good air conditioning at the time.
Jimmy got great records from the Philippines warehouse which he arranged according to a grading system he invented. He stacked his records in a crate which enabled him to easily put in his luggage.
Crate Digging in Nairobi
The internet streaming services slowly vanquished the cool style of listening to music on a turntable.
Over the years, collectors have started pushing this kind of music. There is a loving tingling sensation when removing a record from its sleeve for the first time, dropping the needle, and listening to the music just makes your body groove; it is an addictive habit! This is something Jimmy knows all too well.
Jimmy is cautious of the records he collects. Records over the years have started amassing wealth for people selling records or record companies reissuing albums. Jimmy admits there are a couple of times he has been duped by getting what he thought was an exclusive original copy of a record. (Pieces of vinyl worth a fortune: http://mentalfloss.com/article/77144/10-records-you-might-have-owned-are-now-worth-fortune). Additionally, Jim has acquired an exceptional skill on inspecting a vinyl record if it is original or it has been bootlegged. (How to inspect Vinyl Record: https://www.youtube.com/watch?v=rPJh9ttbCks).
"Getting records has become easy with the advent of the internet, it is possible to quickly order records over an online record shop and shipped to someone's home," he says. Jimmy tells me in the 70 -90's there was no Internet business. He either had to get contacts of record sellers, estate owners selling records, or have a copy of newspapers or magazine and peruse the ads section and get record orders mailed.
Jimmy Greene and Nairobi Soul Club.
There is some magic about Kenya that always pulls people here. Being a Kenyan, I never get to understand this kind of love people get. Luckily Jimmy got the Kenyan love bug. Even though he is in and out of the country, he still calls Kenya home.
"Nairobi had the largest recording and pressing plant in East and Central Africa," Jimmy tells me.
Kenya was a powerhouse for vinyl records and its production in the early 1950s. After the fall and collapse of the Jambo Records (the first independent East Africa Record Label) in 1950, Otto Larsen from Denmark set up a pressing plant known as the East Africa Records Limited. Otto travelled various countries within the East African community recording a vast array of music.
Independent labels such as Capitol Music Stores (CMS), African Gramophone Service, His Master's Voice (HMV) and Gallotone's trek were active labels in the 1950s as well.
In Nairobi, we might be overly obsessed with the pop sound, and the new wave of Nu-Nairobi sounds but for Nairobi Soul Club it has grown as an underground institution. The Nairobi Soul Club is peculiarly a phenomenon. It's not a club with an address, it is a movement.
Jimmy's love for soul is something he could not resist. He was immensly influenced by Northern Soul while in Ireland. Soul is a type of music that is mostly popularized in America by the African Americans. It was derived from blues-based dance music and the gospel tradition; it has left such an indelible mark in the style of popular music today.
For Jimmy, Soul is the type of music that he feels that has never gone out of fashion. From the Stax Records; the era of the Southern Soul – 'Deep Soul & Memphis Soul' to Northern Soul curators of the "Motown Sound", to Funk with the likes of James Brown and Neo-soul;  it is a timeless genre that has kept him grooving for many decades on
Pawing through his alphabetized collection he pulls out a Nancy Wilson album, a special request I made. Jimmy tells me: "We started doing it because there was nowhere to go and hear this stuff. Then I realized, I have to be the conduit to such great music".
With a professional turntable as his mighty throne, Jim or as he known, DJ Snagman, plays records from the peak of the soul era- the late 60s to the early 90s.
The Nairobi Soul club is spreading the soul music gospel by way of tireless sets at bars and clubs for free, people can simply enjoy the merriment and be in a community of like-minded soul and funk fans.
Image Credits: Cici Karasha 🙂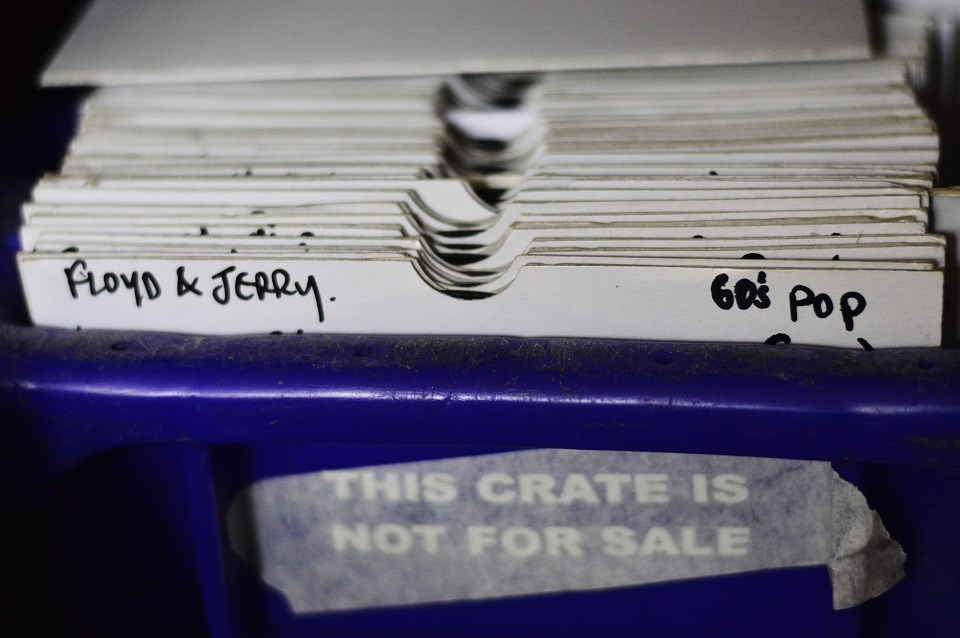 Images by: Karasha Silole