Thum Biro – Labdi Ommes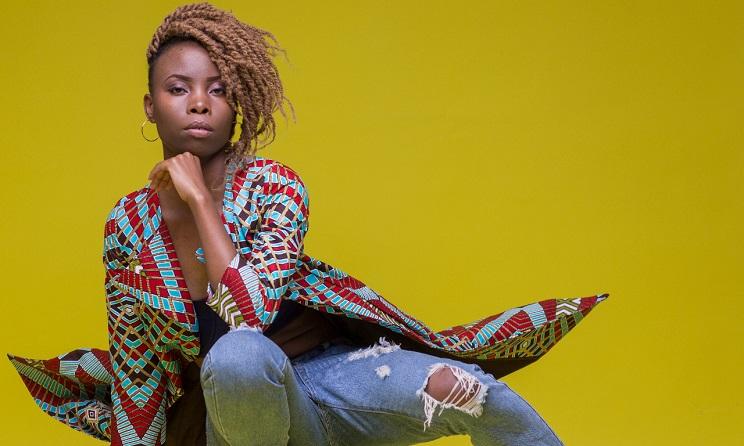 On Saturday afternoon, Labdi Ommes previewed her forthcoming album at an exclusive listening party. The listening party was an intimate event, with about 20 people in attendance in a private studio.
Labdi gave a short introduction to what each song meant to her and discussed the overall meaning behind the concept of it. The audience attentively listened to each track carefully and bobbed their heads to the melodic beats.
With guidance from Risa Oketch, Irene Kuria and Ngala Oreyo, Labdi delineated how their collaboration originated, "Six years ago, Risa and I used to play at Alliance Francaise with various bands, and I used to sing songs which seemed so random. Over time, Risa has seen the process mature; so when I came to the studio with an idea to do an album, Risa accompanied me during the first sessions. It hit a snag due to some financial constraints, but I am happy you about the outcome. "
You could clearly tell everyone was in awe about Thum, as they all chipped in their sentiments about the album. Everyone around the room listed their favorite two songs, with many people noting that they loved the entire body of work and that they really appreciated Labdi's honesty, openness and vulnerability on the project. It was a testament of the profoundness of the work she put in.
Labdi was passionate to make the dream come to life, Labdi nostalgically recalls the many hurdles and hoops she had to jump to make it possible. In addition, she had a great producer who believed in her work. Ngala Oreyo a producer with an alchemist's touch, glided through the impromptu project to provide the album the oomph it required, "The style we chose for this album was to showcase labdi's powerful vocals."
Labdi and the Creative Journey with Thum
Moreover, in the beginning of 2019, Labdi got involved in some amazing projects that that helped her fully finance her album production cost, "I got involved in some collaboration projects, I became an actor. None of them were live performance gigs"
She attributes the traction from the collaborative music projects from media interviews and multimedia platforms like Soundcloud that have been a gateway for more people to discover her unique music tapestry.
Furthermore, Labdi working with various artists allowed her to grow and appreciate team work, she points out that she gave liberty to the team she worked with to be as creative as they could be. She points out there were so many iterations, "I would add a bassline here, tomorrow it would change to have more percussions. There were so many changes". She learned to record a song and let it marinate in studio. It gave her the opportunity to look at her music and analyze whether it need more 'spice' or not. "I don't have any of the music from Thum on my phone. Listening to your project over and over can mess with your brain". Learn to trust the process.
Labdi worked with Tetu Shani, Michel Ongaro, Sam Mbaluka, Risa Oketch and Irene Kuria; whom have played a fundamental role in fleshing out Thum to be what it is.
"I remember I walked in the studio with Risa and our first foundation Thum was bass and vocals, with time, we added in some guitar lines and eventually I opened up to the possibility of other instrumentations".
Kuria echoes in "Working with labdi, was fun. She pushed me in. It was an incredible adventure."
Risa Oketch, "It is like watching a child grow. I can recall the first time we started recording the album. It has been an exceptional journey more so, being allowed to be as creative as I can be."
Thum is cocktail that burst of a colorful musical exuberance; it takes you on an exceptional voyage. The quality of the music is palpable. Unique and exciting application of electronics folk tunes and nifty mixing. It is an enthusiastically sculptured musical work.
No official release date has been announced for the album, but she told the room it would be "coming soon."
Labdi is currently on tour in Norway for her Unganisha Tour.
Images: Courtesy.