The Collective Restaurant and Art Gallery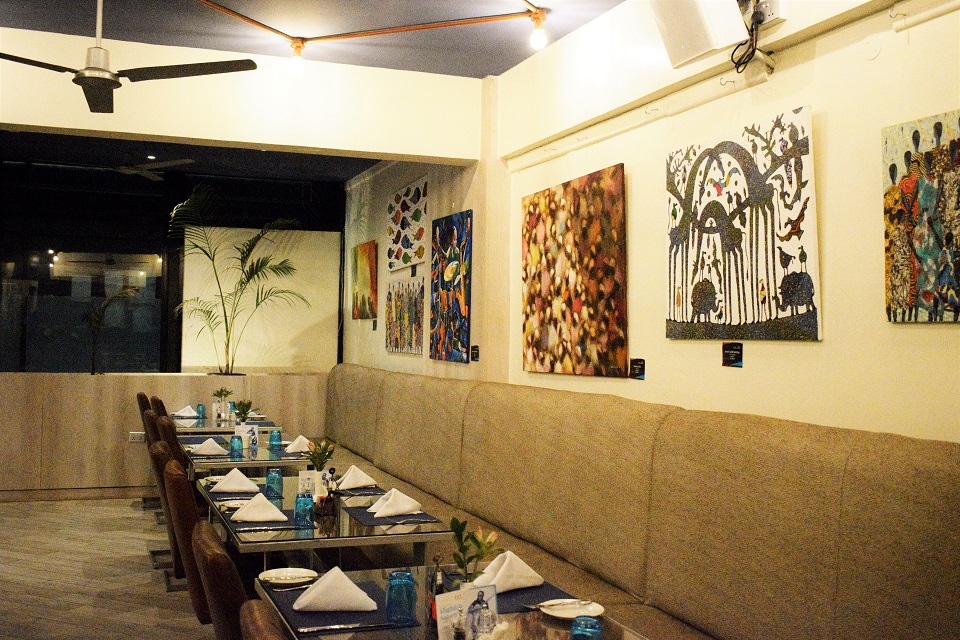 The Collective Restaurant is a contemporary restaurant; a haven within the city. A unique  spot located on the ground floor of Utalii Towers. It is an exceptional space from the bustling city, a warm welcome; they have found a niche of pairing artistic masterpieces with a special culinary cuisine.
The Collective is awakening the city's restaurant culture that has been overrun by coffee shops therefore, positioning itself as a cultural destination by embracing the food-loving public to enjoy a unique artistic experience. It is the trendiest mainstay for artists to exhibit their work.
In an age when it's rare to go to a restaurant without seeing someone snap a photo of food, pop culture trend has made food an art, a notion The Collective restaurant has embodied. The menu is a treat to be savored, expertly combines international flavors and locally sourced ingredients to create delicate and innovative dishes. The excellent menu is crafted by executive chef John Karungu.
The laid-back staff and layout of the seating fosters a distinctly relaxed, offering a communal atmosphere in the restaurant; this is coupled by the attention-grabbing color theme running throughout the restaurant's design, it's elegant.
Moreover, it is a modern, lively restaurant and bar uniquely imagined; the warm and engaging floors are full of character, with a wonderful ambience. It is a catalyst for the city's independent artists.
There aren't many places in the CBD to spend an evening unwinding; at the Collective, they play host to the finest musicians and singers in town. Jazz tends to dominate, the music is always melodic, quiet enough for conversation and naturally of a very high standard.
For me, it is an exhilarating feeling to drowned with exceptional jazz music, surrounded by intriguing art and a drink in hand. I paid a visit to the restaurant when Jazz maestro, Eddie Grey's trio, South African Sensation, Pilani Bubu, and Victor Dey Jr enchanted the audience with their mesmeric music. The art exhibited was by Brian Siambi, Jeremiah Sonko, Wet Paint, Anwar Sadat, and Damulira Shira.
If you want to have a wholesome experience, I would recommend a visit from Friday, during their many live jazz sessions.
Feature Image Credits: Gilly