The Art of music celebrated their 10th anniversary with a public concert at the Amani Gardens in Karura Forest. The Art music brought together over 150 players, from National Youth Orchestra, Safaricom Youth Orchestra and the Ghetto Classics.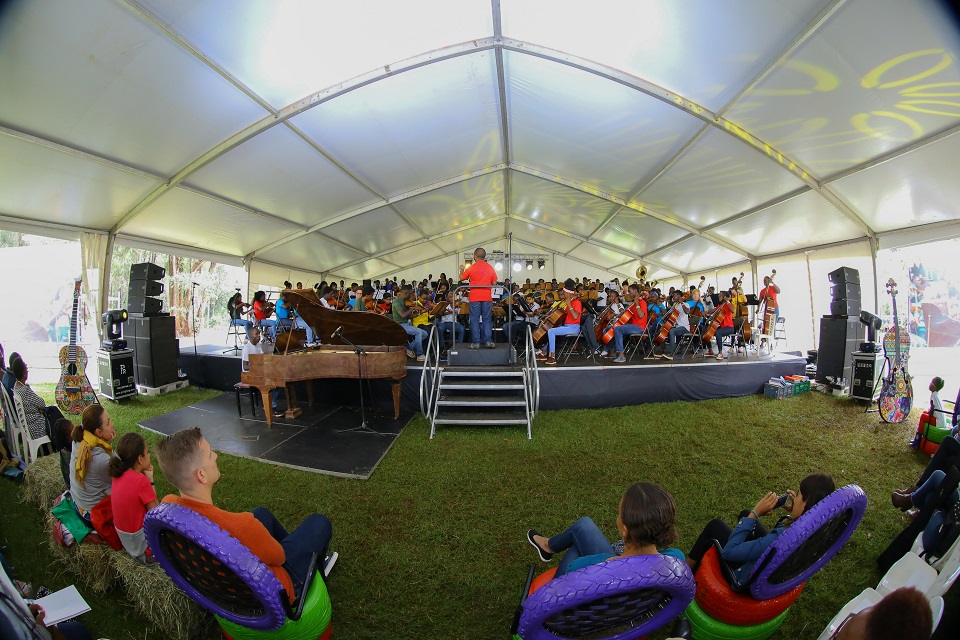 The event was attended by family, friends, fans and supporters of the Art of Music Foundation. It was a nostalgic feeling for many people who have seen the growth of the foundation from the it early beginnings.
The Birth of Art of Music and Ghetto Classics: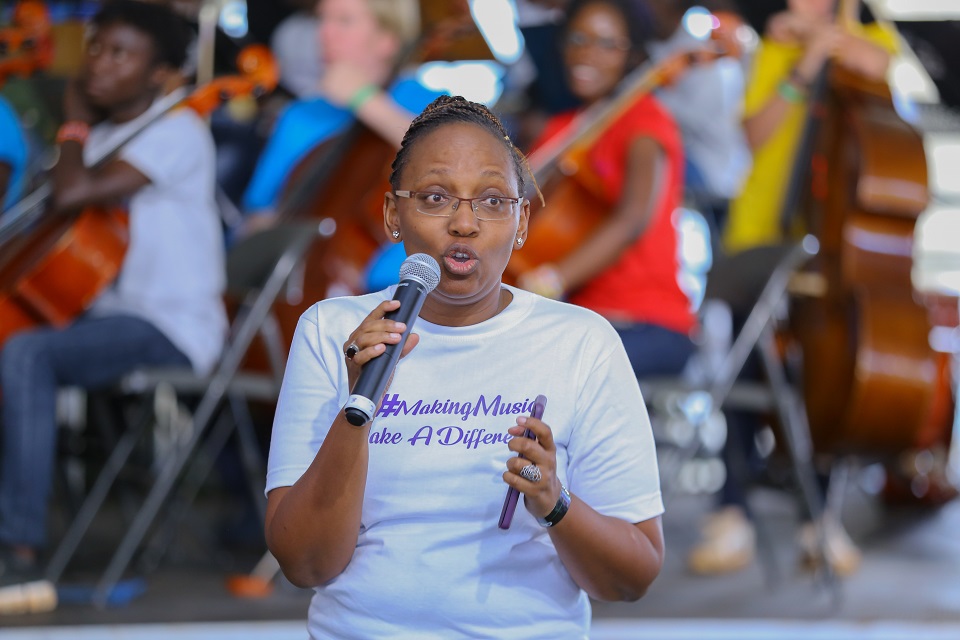 Elizabeth Njoroge, founded the art of music in 2009; with a mission to promote the performance and appreciation of art music in Kenya and use its transformative power to change lives, particularly of those living in underprivileged areas of the country.
Initially, its members practiced on borrowed violins and keyboards; today, it is an orchestra of over 80 people performing a classical repertoire from Bach to Brahms, as well as traditional African compositions.
During a sports event held at Korogocho slums, aimed at helping the youth stay out of trouble; Elizabeth met with Fr John Webootsa, a Catholic father at The St John's Catholic Church in Korogocho. Through their discussions, Elizabeth was challenged to start a musical programme that would supplement the children's sporting activities. This led to the birth of Ghetto Classics.
At first, Ghetto Classics began as a choir group but grew to include string and the winds. They would use the facilities at the catholic church for their practice sessions. In due time they perfected their art and were being invited to functions and parties.
Elizabeth says that although many of the Korogocho slum students may not necessarily become musicians, the discipline of music that includes constant practice, learning something complex, commitment and hard work equips them with important life's skills. Through this exposure to music the children have not only gained self-confidence but have also had several opportunities to go to different places, meet, interact and network with people they would probably have never met under normal circumstances.
Celebratory Performances
The Ghetto Classics, National Youth Orchestra and the Safaricom Youth Orchestra came together to present a marvelous program of classical music.
It was delightful to see many fans and share out pouring messages of support for the Art of Music; Director of Carnegie Hall, Sir Clive Gillinson and even Kirk Whalum. Additionally, Elizabeth gave a special mention to, Jef Neve, a Belgian jazz and classical music pianist and composer; who rallied people in his hometown to support the Art of Music Foundation by donating instruments such as grand pianos, violins, French horns and other instruments – it was awe-inspiring to hear such stories.
Joining the ensemble to mark the celebrations was Jorge Viladoms, renowned Mexican pianist and a close friend of the Art of Music. He did a solo performance of a piece dedicated to his mother and Elizabeth and all mothers for their noble work in nurturing. Jorge captured the sheer, short-lived lyricism with sensuous grace.
In addition, The Art of Music has over the years strived to bring more African repertoires to their orchestral set, the audience got treated to some folklore choral pieces by members of the Ghetto Classics choir and rhythmically enthralling traditional dances by the children at Ghetto Classics. It was a beautiful sight to behold and feel connected to.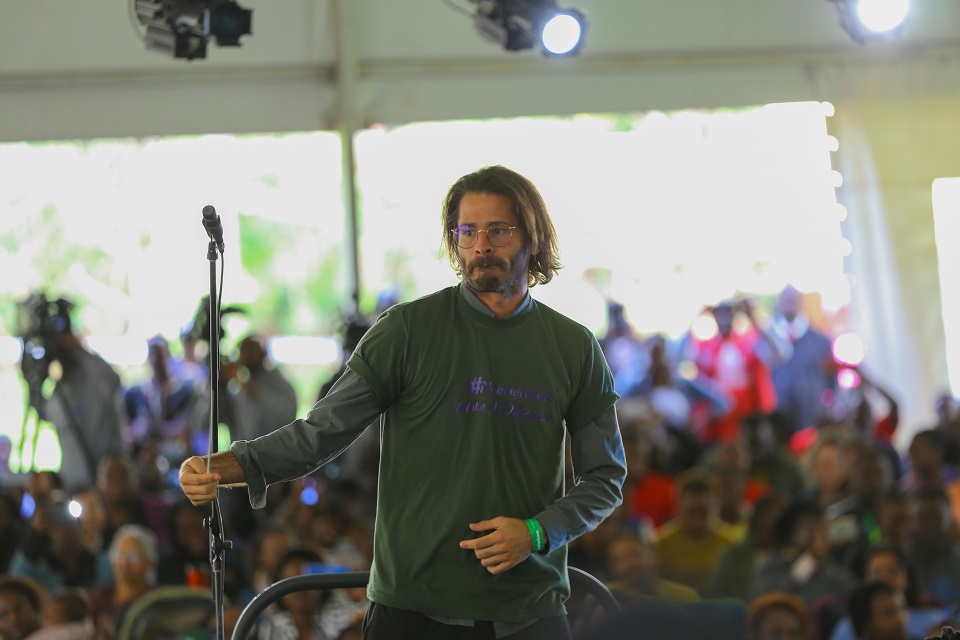 Jimek's Hip Hop History arrangement blew into stage with an ear-splitting bang to close the event's program. We got an inside look at the work he was doing with members of the Ghetto Classics, one of the memorable moments from his set was a remarkable piece he arranged and produced for Kabei a talented French horn player with the Ghetto Classics.
The piece Asante Sana, showcased the evocative side of Kabei, it captured the balance between lyricism and drive perfectly. It epitomized the work at play being orchestrated by the Art of Music in nurturing talents.
When the orchestra players came off stage they were euphoric, hugging in celebration. For the orchestra, it was a tough gig. They're playing with a click track in their ears, massive bass coming up through the stage, and an almost overwhelming crowd noise.
Overall, the whole orchestra, admirably conducted by Jimek, delivered an outstanding performance of Hip History 1 & 2, completely enjoyable and impressive.
For the audience, it's a unique experience, and also delivers a sense of pride in how this is our orchestra, and these are our local heroes in the making.
Cheers to many years ahead!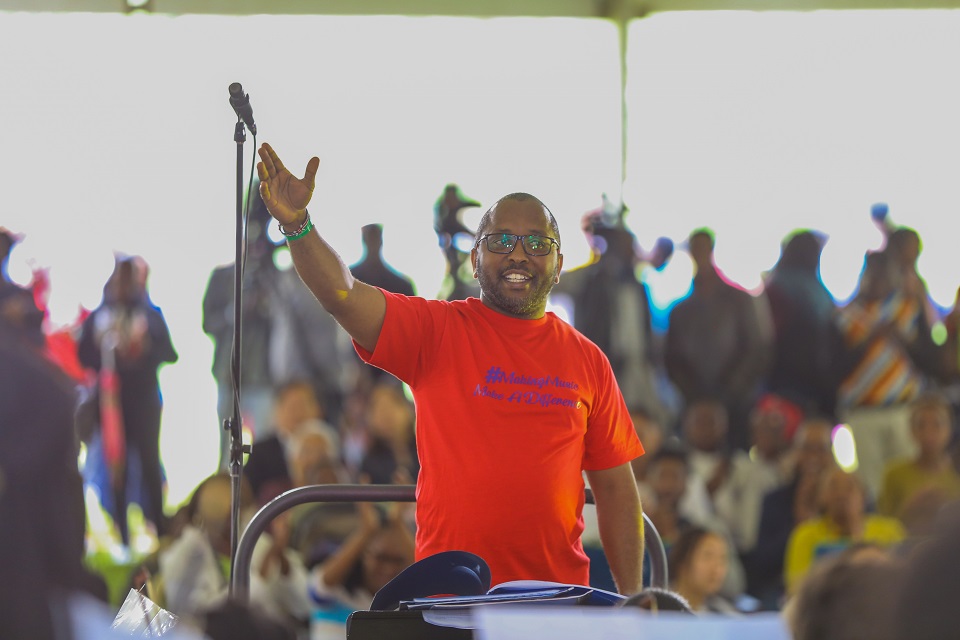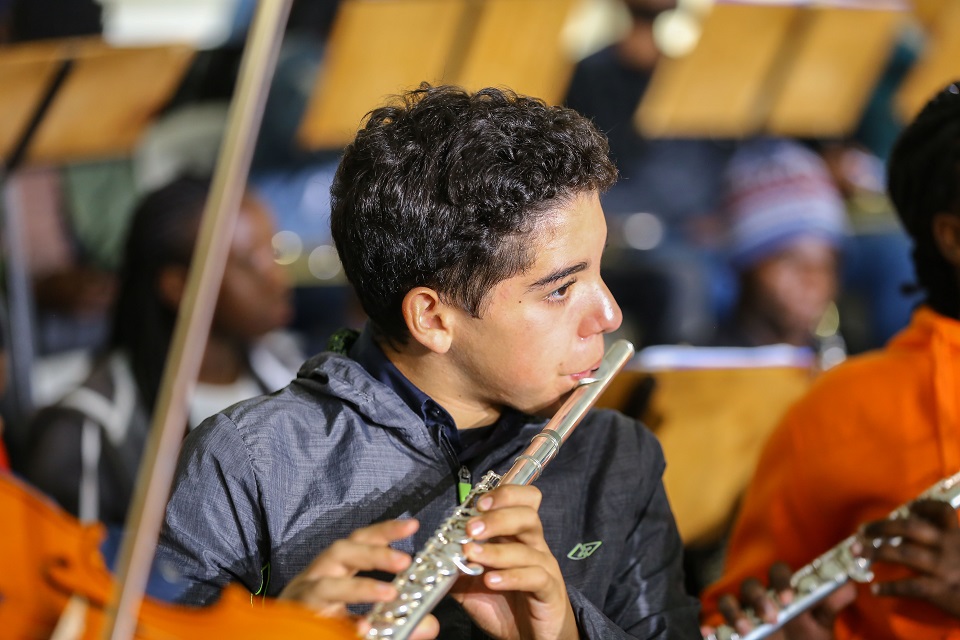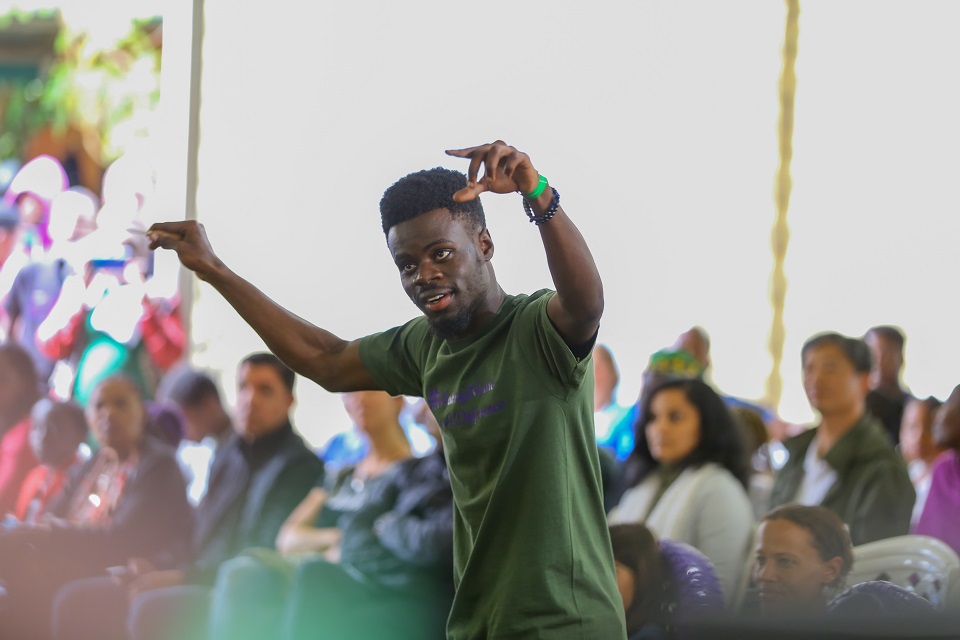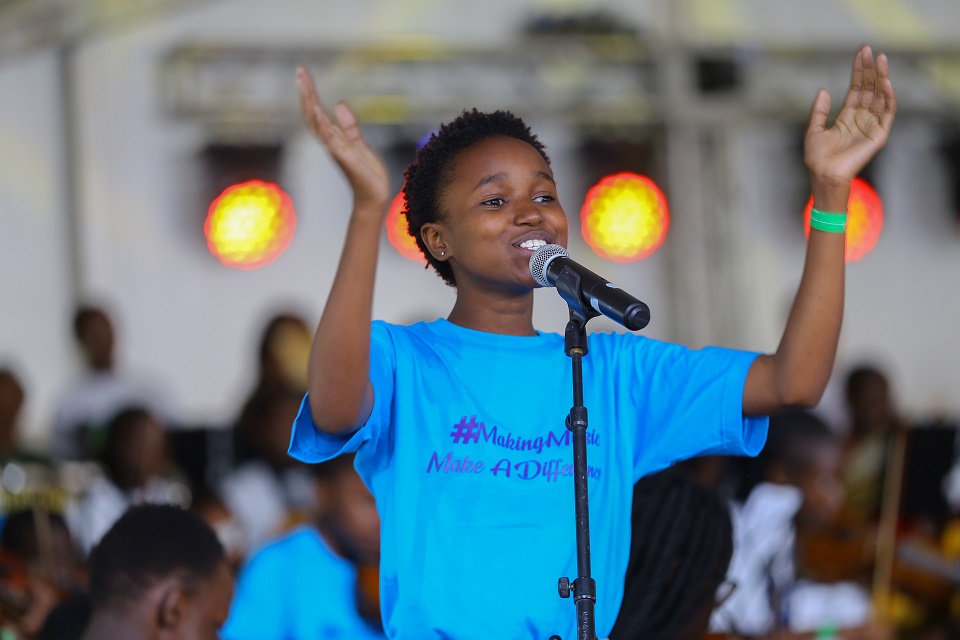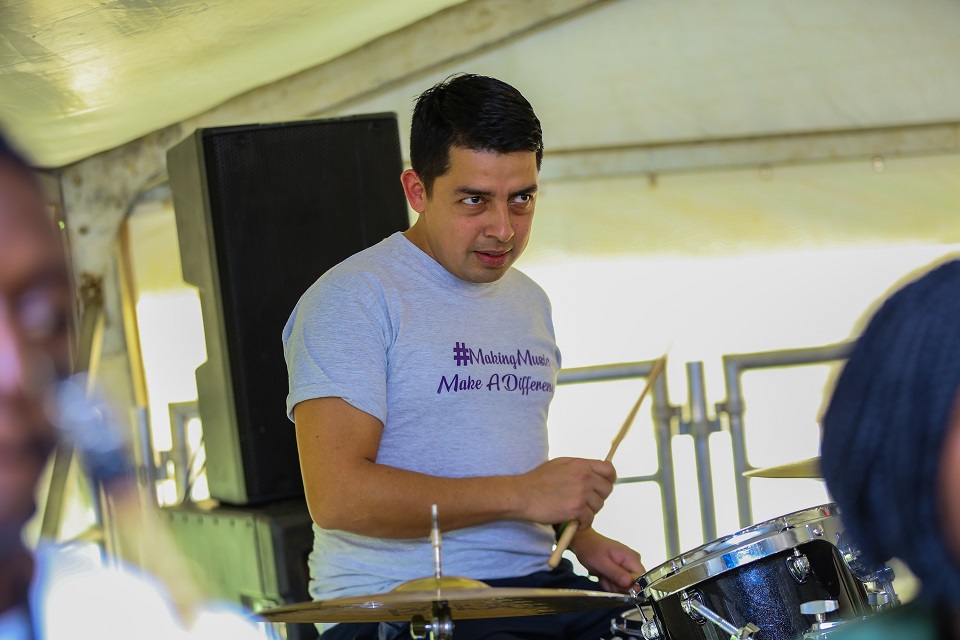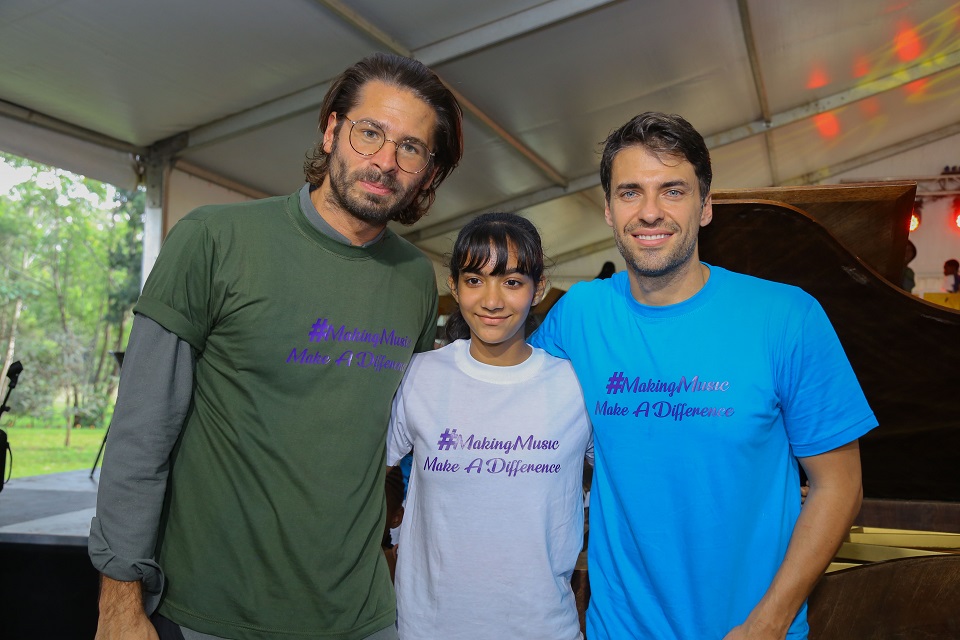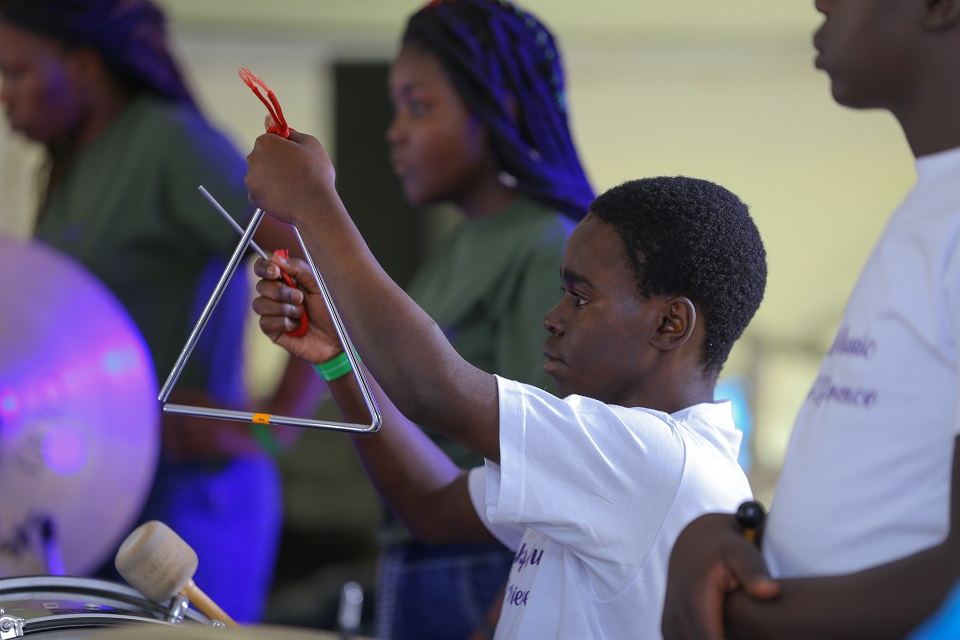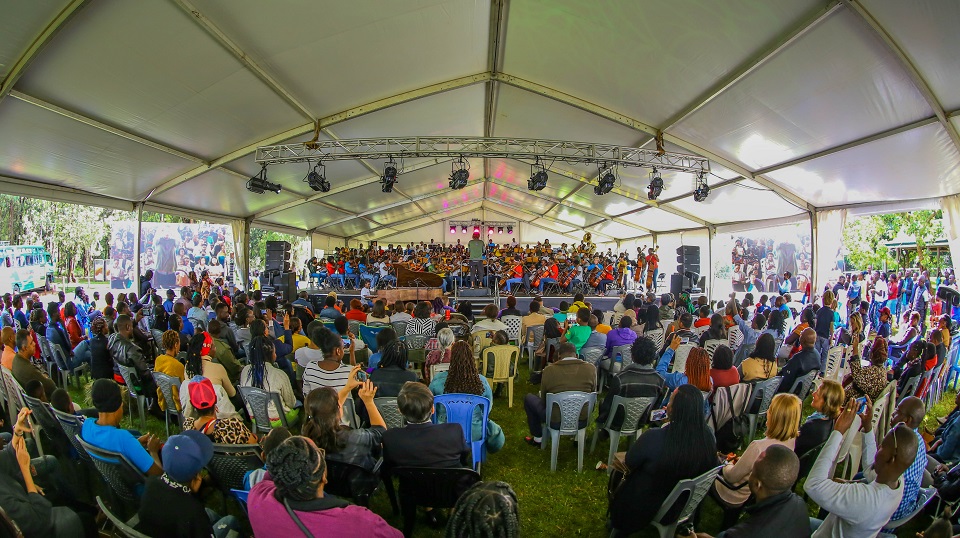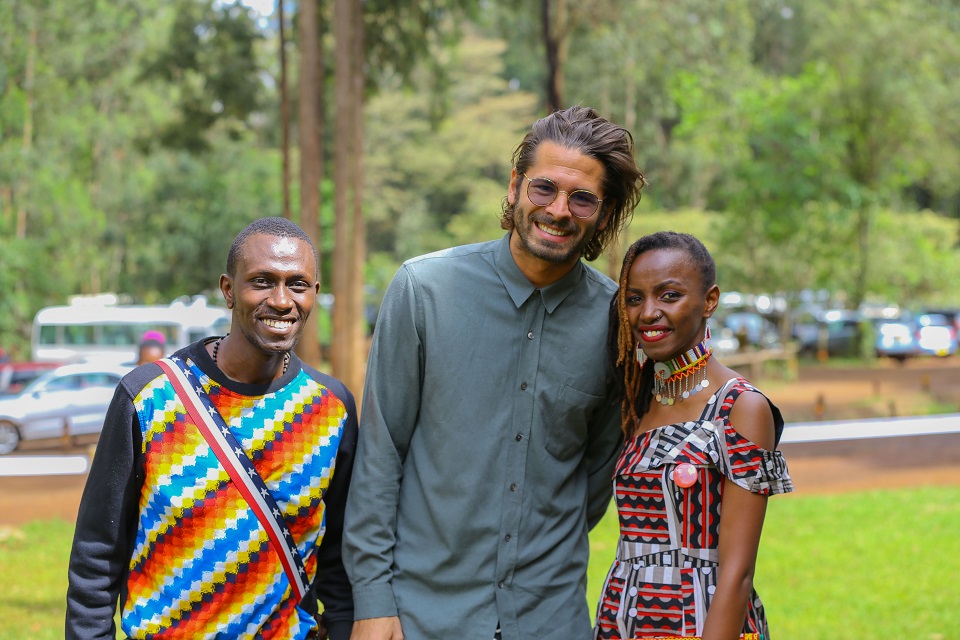 Credits: Tek Productions