As Narrated by Levi Wataka
Ludwig Van Beethoven was one more 'western classical composer' to me for many years. Borodin, Berlioz, Brahms, Buxtehude were all interchangeable, and my biggest worry was getting their dates right.
For some reason, these classical composers' names were always accompanied by their dates. As a schoolboy, I wondered why we did not do the same for other figures in history. For Martin Luther King, Dedan Kimathi, Jomo Kenyatta and Tom Mboya…for everyone else, their dates came further down the story, but western classical composers' dates were written right after their names every time. I guess that was how the history of western music was set up.
Then I got to college and Beethoven's music started to be set apart slowly. Through a series of piano sonatas, I quickly learnt that technique and facility for musicians stand in the way of profound expression. It has been 20 years since, and the journey continues still, for me and many instrumentalists in Kenya.
The internet has brought faultless technical expressions from Berlin, New York and Tokyo to our fingertips, showing us many possibilities and inspiring our collective journey further. 2020 was ought to be our first performance of Beethoven's 9th Symphony in Nairobi, as far as I know. This may well be Covid-19's dearest loot for us. Nevertheless, we continue our journey through meaning in life, with memories of the Emperor Piano Concerto, performed in Nairobi and Kampala in August 2007, by the Conservatoire Orchestra, with Gacigi Kung'u, Dipto Chakrabarti, Denis Yegon and Atigala Luvai as gallant soloists.
This grand piece was also performed several years later, at the National Theatre hosting Moroccan soloist Marouan Benabdallah, under James Laight. The story behind Beethoven's Egmont overture inspired a spirited performance by the Conservatoire Orchestra during their tour to the Coast in August of 2011, and later by the National Youth Orchestra of Kenya in May of 2018 at a special concert at the Trademark Hotel. The Nairobi Orchestra has played symphonies I-VIII on different occasions during its 80-year history, sharing 'meanings' with players and audiences through the experience of surmounting the technical expectations together. Notably, the performances of the 5th and 6th Symphony Under Dr. Duncan Wambugu, 7th Symphony under Don Schleicher, the 3rd Symphony under Richard Dickins and the 8th symphony under Steve Dummer are recent enough to mention. The 5th Symphony's first movement made a return through joint forces of the National Youth Orchestra, the Safaricom Youth Orchestra and the Conservatoire orchestras for an open-air performance for Jamhuri day 2018, with more than 120 players on stage. A first in this part of the world.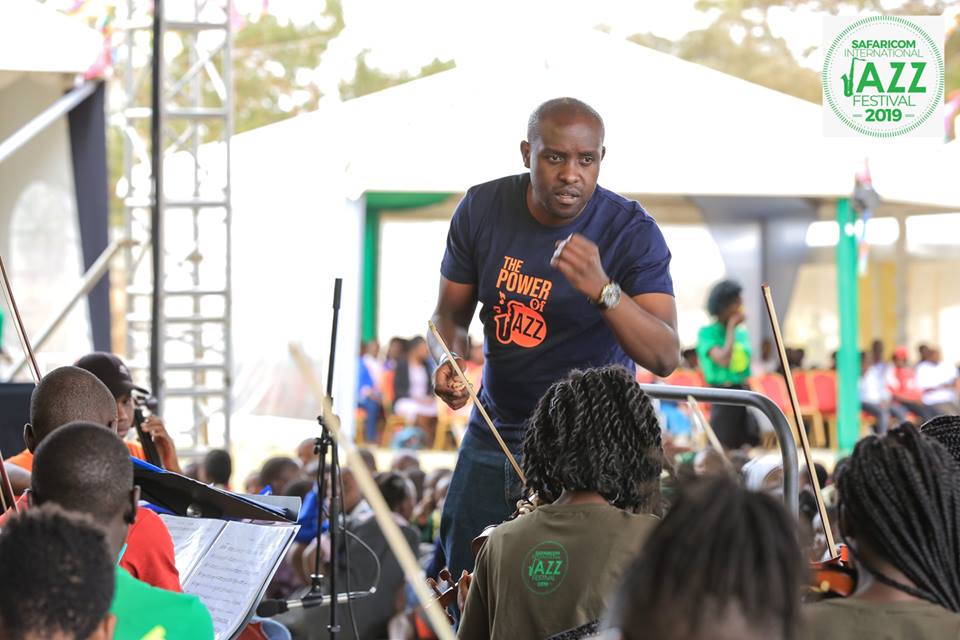 This article is meant to highlight what Beethoven means to me, as an African classical musician, which is itself an oxymoronic existence in today's world. After exploring quasi-philosophical connections to Beethoven's subliminal messaging about nature, humanity and his disdain for despotic dictatorship, or the well-known narrative that goes 'music is a universal language', I found myself wanting to only put in words my own experience when this music is played. As a conductor, clarinet or percussion player, or doing crew work backstage, I have experienced the profound moments that are hidden in Beethoven's music on each of the occasions listed above. And I can only look for all the friends and colleagues with whom we have shared community over the last 20 years, to help me put into words what Beethoven means to us as Kenyans, as Africans.
On this 250th Anniversary of Beethoven's birth, I believe many orchestral musicians across the globe had a special commemoration planned. I can't help wondering why 2020 has taken the course it did? This is indeed a 'Beethovenesque' interruption to the expected flow of life. Yet out of these rude yet passionate interjections, Beethoven was able to force new meaning to a logical process. Just like 2020 is doing. I think we are yet to find out what Beethoven means for us, here in Nairobi, or whether he has any meaning at all.
Wynton Marsalis, while sharing about the relationship of his new work 'The Ever Fonky Lowdown' to us here in Kenya said: "…. the pursuit and practice of good music goes far beyond the systemic infrastructure of our cultural and economic identities, and goes right down to the infrastructure of humanity itself". This is what Beethoven and his music have been to me. But there is much to learn still!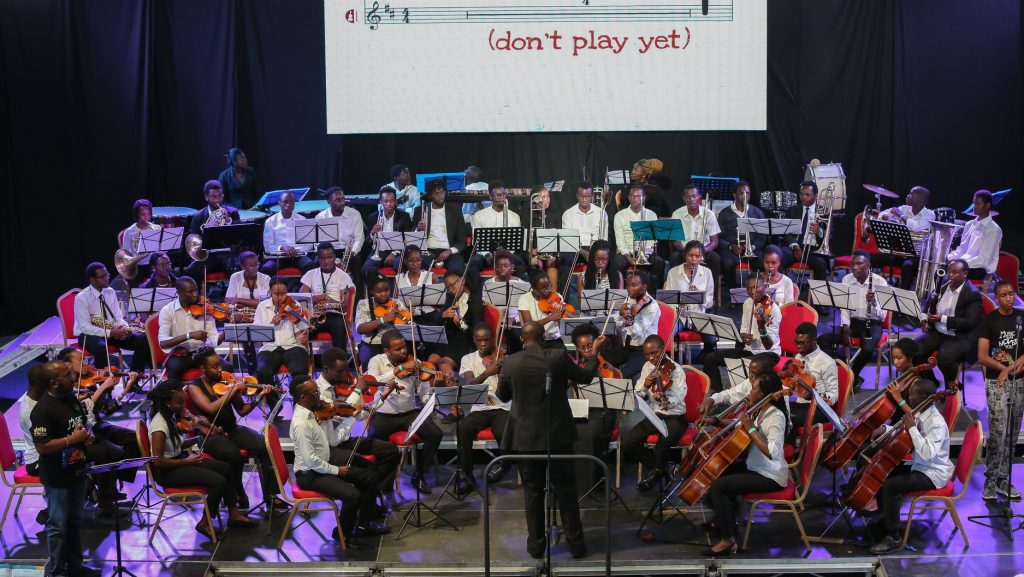 Feature Image: Milled